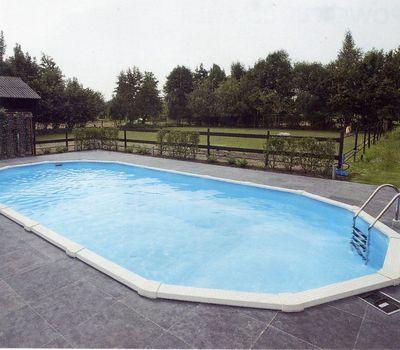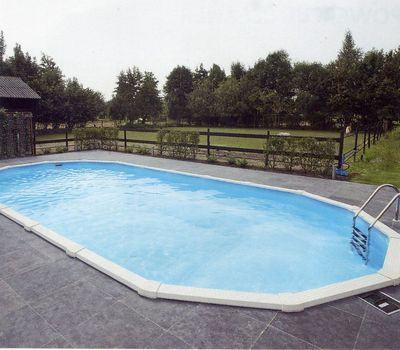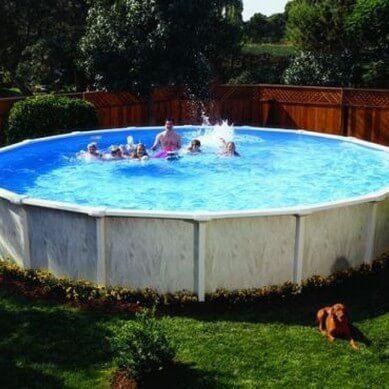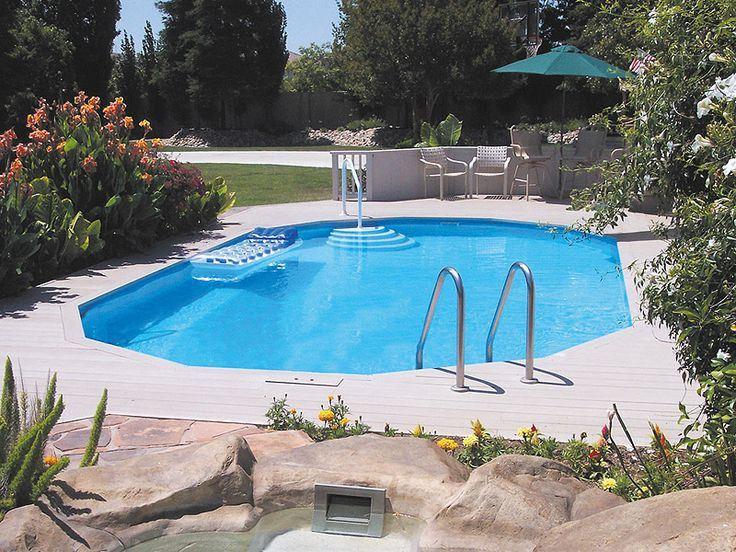 Doughboy Regent 16ft x 28ft  Oval Swimming Pool
Quick & Easy To Build - 3 - 5 days
Best Value Packages In The UK Market
Extensive Warranty Backed By Long Standing Company
Huge Range To Suit All Budgets
Our Installation Helpline Manned 7 Days A Week
DELIVERY: We aim to send all products out on a next working day service but all standard deliveries will be within 5 working days
RETURNS: This product can be returned in original packaging, suitable for resale, within 14 days from date of delivery.
PRODUCT INFO:
16ft x 28ft Doughboy Regent Pools are the Stand Out Resin & Steel Pool in the UK market. If you want the best then buy a 16ft x 28ft Doughboy Regent Pool. Increase the pool depth to 7ft, it's easy with a Doughboy Expandable liner upgrade. Pool Special Offers on 16ft x 28ft Doughboy Regent Swimming Pools with Heat Pump Packages
16ft x 28ft Regent Doughboy Pools are renowned for their attractive 6 inch resin toprails. Doughboy Regent Pools are best suited to above ground pool builds, as the curvy, classy lines are meant to be seen not sunk. If pretty does it for you then the Regent is definitely your sort of swimming pool. If you are going to sink the pool, buy the cheaper Premier.
What Doughboy Pool Should I Buy From H2oFun?
All Doughboy Pools are built to such high standards that any of the ranges you buy will last fr years. Benefits include
    Quick & Easy To Build
    Expandable Depths- You Can Have Your Pool Up To 7 feet Deep
    Best Value Pool Packages In The UK Swimming Pool Market
    Extensive Warranty Backed By Long Standing Company
    Huge Range To Suit All Budgets
Our Installation Helpline Manned 7 Days A Week
One Other Reason To Buy A 16ft x 28ft Doughboy Regent Swimming Pool Is That You Can Sink Your Above Ground Doughboy Pool In The Ground Without Affecting The Warranty.
We Will Even Supply A Step-By-Step Guide To Ensure That You Achieve The Best Result Possible.
Doughboy 16ft x 28ft Regent Swimming Pool Kit includes:
STANDARD KIT includes:
Structure
Liner
Deluxe Pump & Sand Filter
Skimmer & Return
Ladder A-Frame  
SUPER Doughboy Pool KIT includes:
Structure
Liner
Deluxe Pump & Sand Filter
Skimmer & Return
adder A-Frame
Solar Cover
Manual
Cleaning Maintenance Kit
Chemical Starter Kit
SUPER KIT + Heat Pump includes:
Structure
Liner
Deluxe Pump & Sand Filter
Skimmer & Return
Ladder A-Frame
Solar Cover
ECO Heat Pump
Manual
Cleaning Maintenance Kit
Chemical Starter Kit
Call 01322 554 870 for the best advice on your 16ft x 28ft Doughboy Regent swimming Pool