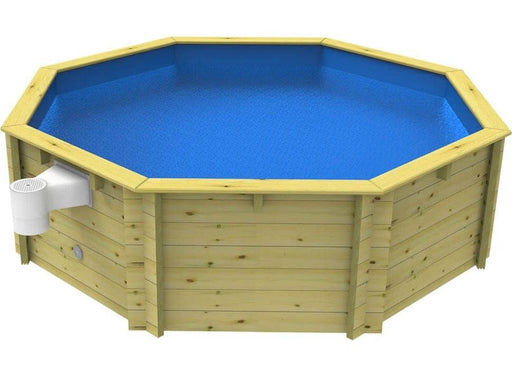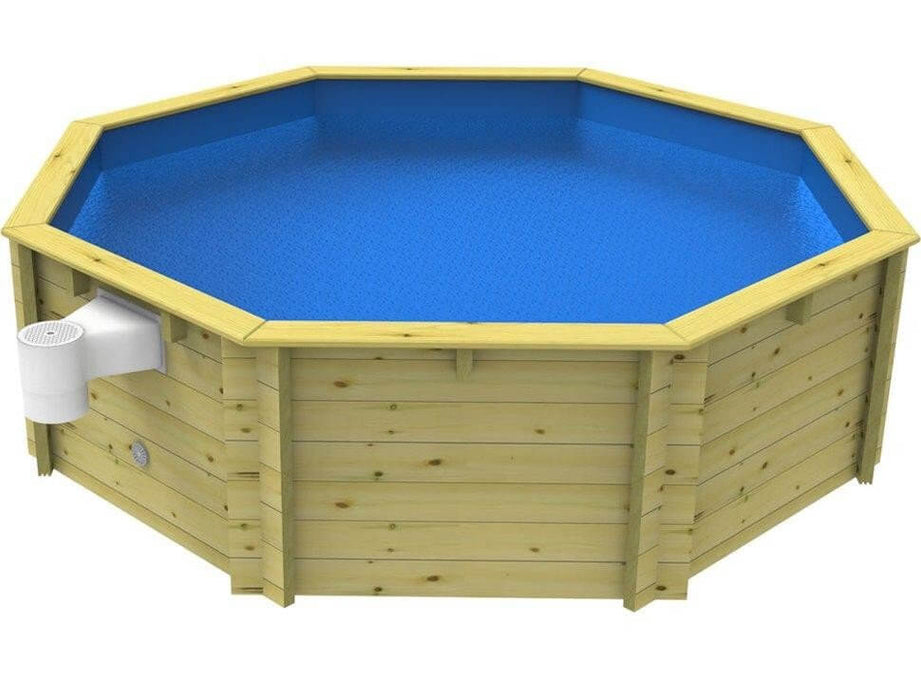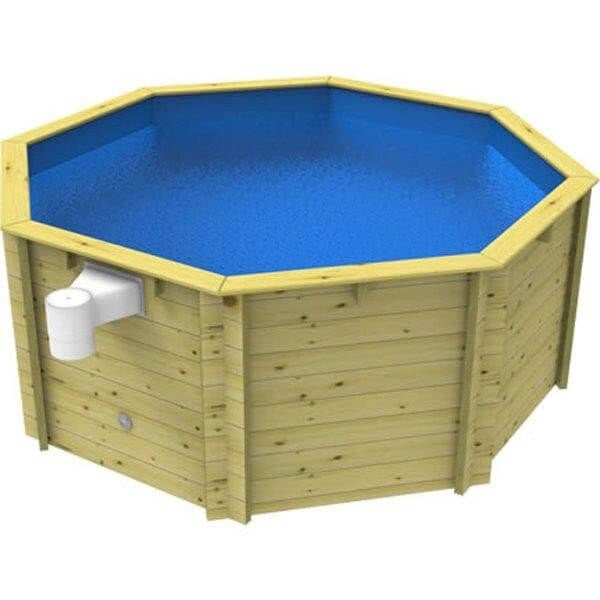 10ft Fun Pool - Plastica Wooden Pool
Two Depths Available - 3ft or 4ft
Octagonal Plastica Wooden Pool inc. Liner & Sand Filter

10ft Plastica Wooden Fun Pool comes with a Plain Blue 20 thou Liner

Plastica 10ft Wooden Pool includes Inlet & Skimmer 

 

Quick & Easy Installation - 1 Day Build

Environmentally Friendly Treated Wood With A 10 Year warranty
DELIVERY: We aim to send Plastica 10ft Wooden Pools out on a next working day service but all standard deliveries will be within 10 working days to allow for wood Tanalisation
RETURNS: Plastica 10ft Wooden Pools are produced to order and as such are classed as a special order and cannot be returned unless there is a manufacturer's defect
If there is a manufacturing defect on any Plastica Timber Pool they can be returned in its original packaging, within 14 days from date of delivery. Returns should be sent via a "Signed For" carrier or post. A Returns Number must be obtained before sending goods back. It is normally the case that the damaged part is replaced FOC rather than a full swap out.

When we receive the item, our returns department confirm that everything is present and in its in original condition to ensure its eligibility for refund. We process refunds as quickly as possible. We process most refunds on the same day which they were received, but please allow up to a maximum of 14 days for the money to reach your account. It rarely takes this long, but can happen sometimes for reasons such as bank delays or errors.
PRODUCT INFO:
Lead Time Is Currently 4 Weeks On Wooden Pools 
10ft Plastica Wooden Fun Pools are ideal for families with younger children or homes with smaller gardens. Depending on the age of your children you can choose between a 3ft or 4ft deep Wooden Fun Pool. The NEW design comes with Redwood Walls & Structure, Single Piece Softwood Top, Sand Filter / Pump, 20 thou Liner, Felt Underlay, Inlet & Skimmer, Pipework & Hose, and Installation Guide.
With cost-effective Heat Pump or electric pool heating options available, your pool can be ready to use all Spring & Summer long. 
Designed, primarily, for a family with younger children, the Plastica 10ft Fun Pool is easy to build but will last many years.
The Plastica Wooden Fun Pool allows you to choose between 3ft or 4ft Depths and Sand Filter & Pump
To heat your Plastica Wooden Fun Pool we would recommend the Hot Splash Heat Pump on the 3ft depth model and a Poolstyle 5.8kw Heat Pump on the 4ft Model. Both heat pumps are "Plug &  Play" so they will plug into a 13 amp socket. No costly electrician needed to hardwire them in.
For Our Full Range Of Wooden Pools CLICK HERE
Plastica Wooden Pool PDF Downloads 
Owning your own Plastica 10ft Fun Pool Wooden swimming pool will help your children to learn to swim and be safe around water, whilst turning your garden into a holiday area all Summer long. Our customers have told us how much money they have saved by not going out on Day Trips during the School holidays, easily re-couping the outlay of a wooden pool within two years.
As all of the Plastica pools are designed and created for DIY installation they have been produced so they are easy to build, whilst still offering the highest level of specification available. The 10ft Fun Pool can easily be built and ready to swim in over one weekend. The octagonal shape of the wooden pool creates the structural strength, so no bracing is required and the choice of 3ft or 4ft wall height makes it ideal for any family.
10 Year Warranty On Wooden Pool Walls
Plastica Wooden Pools Are Designed For The DIY Installer
Produced In The UK By UK's Leading Pool Manufacturer
Wood Is Treated, Just Before Delivery Offering Longest Life
If you would like to discuss which size Plastica wooden pool would best suit your garden please call us on 01322 554 870