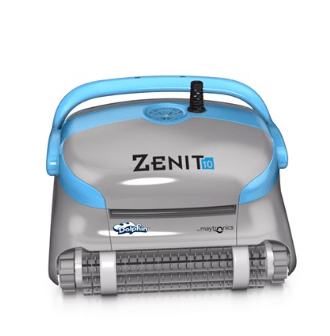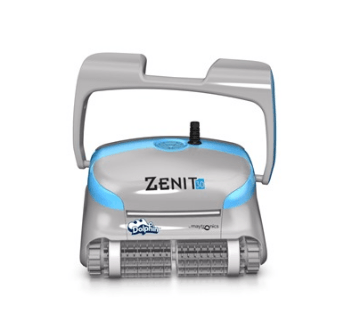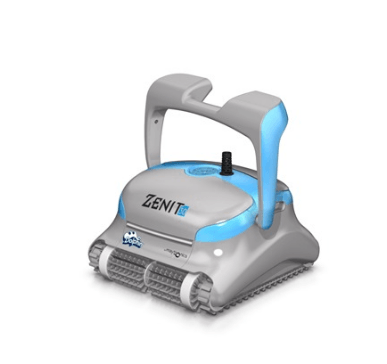 The Dolphin Zenit 30 IOT robotic cleaner

Remote control via iphone / smartphone

Pool Cleaner for Pool Floor, Walls and Surface

3 Year Warranty

Pools up to 15m in length, 

Cable length 18m

Cycle time 1.5/2.5/3.5 hours

Triple active brushing - for all Pool Surfaces

Top opening easy access to filtration system
DELIVERY: We aim to send all products out on a next working day service but all standard deliveries will be within 5 working days.
RETURNS: All products can be returned in original packaging, suitable for resale, within 14 days from date of delivery.
PRODUCT INFO:
The Dolphin Zenit 30 IOT is a robotic pool cleaner that can be used on all types of pool surfaces. The cleaner works on pools up to 15 meters long, there are 3 options for cleaning cycles of 1h30, 2h30 and 3h30. All parts of the pool floor, wall s and surfaces are cleaned thoroughly by its Gyro navigation system, this system calculates the trajectory needed to clean the total coverage of the swimming pool. The ZENIT 30 IOT can operate either in automatic or manual mode and has an app so the cleaner can be operated anytime anywhere

The Zenit 30 is equipped with 3 combination brushes, super-fast scrubbing with PVC spikes, foam brushes and Wonder Brush sponges and a two-speed brush navigate through all types of coatings. The Zenit 30 IOT moves effortlessly across the floor, the walls and the waterline, propelled by two driving motors that make it really strong and agile. 
The ZENIT robotic cleaner can be programmed for a week using the MyDolphin application which you access via a smartphone or tablet, this allows remote control of the robotic cleaner. It can also be programmed using the remote control that comes with it. 
Zenit 30 IOT also incorporates a self-test troubleshooting system and is covered by a 3-year guarantee.
Dolphin Zenit 30


Recommended for pools up to 15m in length
Cable length 18m
Cycle time 1.5/2.5/3.5 hours
Triple active brushing - extra patented double speed active brush
Top opening easy access to filtration system
Dual level filtration system for all types of dirt & debris
DIY easy maintenance; repairable at dealer level
Swivel prevents cable tangling
Remote control
Full filter bag indicator + Delay
Caddy for handling & storage
Dual - drive motors
3 year warranty on all parts