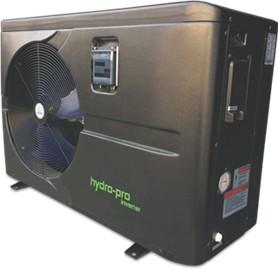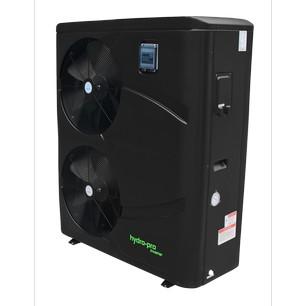 Hydropro Inverter PX "All Year Round" Heat Pump
Energy Efficient Heater 'A' Rated R32 Gas
Functions down to -15° C
Suitable For Pools up to 150,000 litres

2 Year Parts & Labour Warranty
Power/ Smart / Silent Modes Will Reduce Energy Costs
C.O.P. Up To 13 - ABS Cabinet
Low Noise Rotary Compressor & Fan Titanium Heat Exchanger
Automatic Defrost - For Colder Weather
DELIVERY: Hydropro Inverter Swimming Pool Heat Pumps are delivered by a specialist haulier and take 1-3 days to arrive. 
RETURNS: This product can be returned in original packaging, suitable for resale, within 14 days from date of delivery. Returns should be sent via a "Signed For" carrier or post.

.

When we receive the item, our returns department confirm that everything is present and in its in original condition to ensure its eligibility for refund. We process refunds as quickly as possible. We process most refunds on the same day which they were received, but please allow up to a maximum of 14 days for the money to reach your account. It rarely takes this long, but can happen sometimes for reasons such as bank delays or errors.
PRODUCT INFO:
Hydro-Pro Inverter Heat Pumps offer massive savings during the Sumer months when compared to other heat pumps. With C.O.P.s of up to 13 the Hydropro Inverter Heat Pumps are not only quiet but are one of the most advanced in technology. Using R32 Gas they are not only better for the environment than older style heat pumps but dramatically more effective too.
If you are looking to buy a heat pump for the future as well as for now the Hydropro Z Inverter range is suited to you.
With each £1 of power input you can have an output of up to £13 when in Silent Mode.
Having three settings the Hydropro Inverter Heat Pump can offer Super Quiet running whilst in the Silent Mode, ideal if running overnight or during the main Summer months. The Smart Mode uses al three modes to maintain your pool at a set temperature and the Powerful Mode is ideal when opening your pool or after inclement weather.
Hydro-Pro Inverter Type heat pumps are very quiet running as the use a variable speed motor along with a low noise DC Inverter rotary compressor and fan.
Anti-Vibration Rubber Pads which fit under the four feet on the unit will help even further to reduce noise.
 Heat Pump Model

Maximum Pool Size

Hydropro Inverter PX7/32

30,000 Liters

Hydropro Inverter PX11/32

45,000 Litres

Hydropro Inverter PX14/32

60,000 Litres

Hydropro Inverter PX17/32

75,000 Litres

Hydropro Inverter PX21/32

90,000 Litres

Hydropro Inverter PX25/32

Hydropro Interter PX30/32

120,000 Litres

150,000 Litres
All Hydropro PX Type Inverter Heat Pumps are fitted with an automatic defrost and the ability to work down to -5 C, giving you 12 month, all year round heating of your indoor pool. With three settings, 'Power', 'Smart' & 'Silent' allowing you to adjust the output to suit weather conditions, saving you up to 30% in running costs, you will find the Hydropro PX Inverter Heat Pumps will suit your needs perfectly.
If you are planning to use your Hydropro PX Type Inverter Heat Pump for Summer or Extended Season only, then using the guide above will help. But if you want to size your Hydro-Pro Inverter heat pump correctly for All Year Round use, please call us on 01322 554 870 as there are a number of factors we need to be taken into account before we can correctly advise which model you will need. These will include pool size, hours used per day, preferred water temperature and whether the pool is insulated.
Sizing an all year round swimming pool heat pump uses different parameters than a standard model, so calling us on 01322 554 870 before ordering is essential.