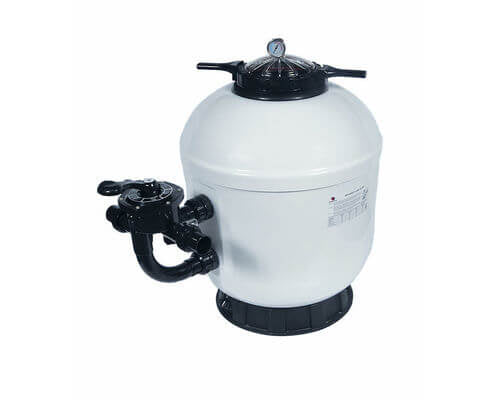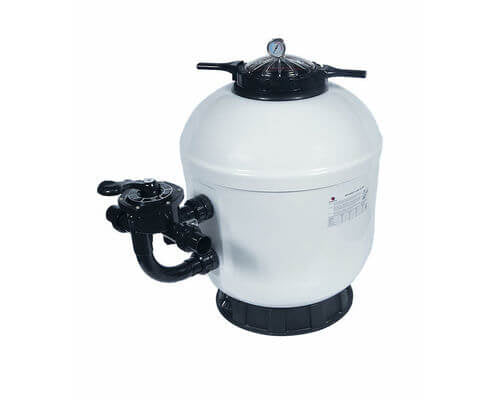 Superpool Side Mount Sand Filter For Swimming Pools
Filter Tank, 6-Way Multiport Valve & Pressure Gauge
Ideal Replacement For Lacro & Tagelus Sand Filters

10 Year Tank Warranty - 1 Year Multiport Valve Warranty

Smooth, UV & Chemical Resistant Fibreglass & Gel Coat Tank

DELIVERY: We aim to send Superpool Side Mount Sand Filter For Swimming Pools out on a next working day service but all standard deliveries will be within 5 working days
RETURNS: This Superpool Side Mount Sand Filter For Swimming Pools can be returned in original packaging, suitable for resale, within 14 days from date of delivery.
PRODUCT INFO:
Superpool Side Mount Sand Filters Are An Ideal Replacement for Lacron Sand Filters & Tagelus Sand Filters. 
Superpool side mounted filter are made from extremely robust and hard wearing fibreglass tank with a smooth Gel coat. These filters are ideal for medium to large sized pools and come complete with a large 9.5" clear lid for easy sight view of the inflow diffuser along with a helpful removal tool. The tank alone comes with a 10 years warranty. 5 years longer than the Tagelus or Lacron. 
Superpool Side Mount Filter 20" requires 100kg media - pools up to 65 cubic metres
Superpool Side Mount Filter 26" requires 150kg media - pools up to 85 cubic metres
Superpool Side Mount Filter 30" requires 250kg media - pools up to 100 cubic metres
Superpool Side Mount Filter 36" requires 375kg media - pools up to 130 cubic metres
Product Code

 

Model & Tank Diameter

Connections

Max Flow Rate

Sand (kg)

88014004

SMG500 - 20" - 516mm

1.5"
10m3/h
100

88014005

SMG650 - 26" - 667mm

1.5"
16.5m3/h
150

88014063

SMG750 - 30" - 770mm

2"
22.1m3/h
250

88014064

SMG900 - 36" - 920mm

2"
32m3/h
375