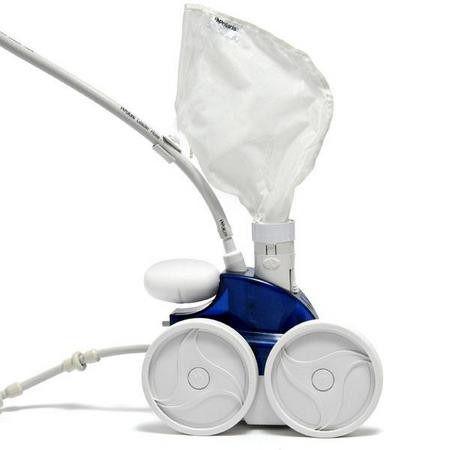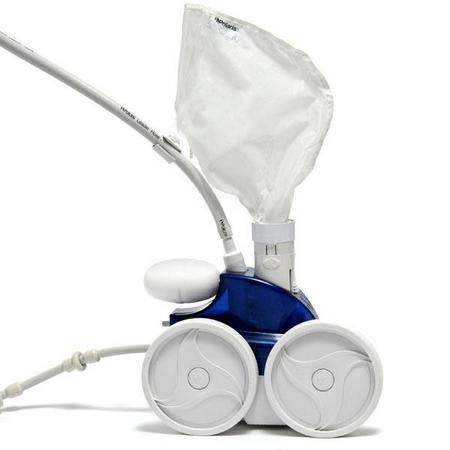 The Polaris 380 is one of polaris' most powerful pool cleaners. The Polaris 380 is powered by triple jets and a separate booster pump and has durable cleaners. It is suitable for all in-ground pools.
DELIVERY: We aim to send all products out on a next working day service but all standard deliveries will be within 5 working days.
RETURNS: All products can be returned in original packaging, suitable for resale, within 14 days from date of delivery.
PRODUCT INFO:
 Polaris 380 is a high quality professional automatic swimming pool cleaner, for inground pools of any shape and size.
The Polaris 380 swimming pool cleaner is powered by a separate Booster pump and is therefore able to deliver high end style with professional power and performance. Polaris has 4 powerful vacuum jets, a super-sized jet drive, and large-capacity intake, the 380 comes equipped with a zippered all-purpose bag and also has 3 interchangeable bags for different grades of debris which can be purchased separately. You can also have upgraded tank tracks for vinyl pools.
The Polaris 380 Swimming Pool cleaner is ideally suited for new builds, or can be retro fitted to pools equipped with a seperate 1hp booster pump. This function of the seperate booster pump allows the normal filtration of your swimming pool not to be effected, and also improves overal circulation. The 4 powerful vacuum jets allow maximum vortex suction into the filter bag to maintain 100% cleaning action. A super sized drive jet combined with the low profile wide trax tyres allows maximum traction and torque for enhanced mobility making the 380 ideal for any pool shape.
Features
4 Powerful Vacuum Jets
Super Sized Drive Jet
Climbs Walls, Stairs and swim outs to completely clean your pool
Powered By A Seperate Pump for 100% Efficiency
Pressure Side Technology So Allows Pool Function As Normal
Stainless Steel Drive Chain
Low Profile Wide Trax Tyres
High Performance Parts
Modular Components