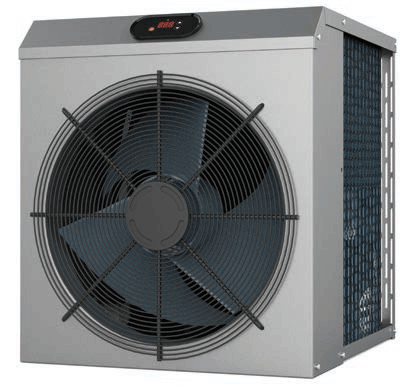 Poolstyle Mini Above Ground Pool Plug & Play Heat Pump
FAST DELIVERY
Works When Air Temperature Is Over 10°C
Heat Pump For Larger Intex, Bestway & Other Above Ground Pools
Suits Pools Up To 18ft x 48" Round Or 18ft x 9ft Rectangular - 35m3
2 Year Full Replacement Warranty
DELIVERY: Poolstyle Mini Plug & Play Above Ground Pool Heat Pumps are sent out via a specialist carrier. Delivery will normally take between 1-3 days, but please allow 5 working days in some extreme cases.
RETURNS: Poolstyle Mini Plug & Play Above Ground Pool Heat Pumps can be returned to us, in compliance with the Consumer Contracts Regulations, unused and in their original packaging, suitable for resale, within 14 days from date of delivery. Returns should always be sent via "Signed For" carrier or postal service.

.

When a return is received back into our warehouse our returns department confirm that everything is present and that the item is in its original condition, to make sure it is eligible for a refund. We will process the refund normally on the same day we take them in, but please allow up to a maximum of 14 working days for the money to reach your bank or credit card. It is unlikely to take this long but due to reasons such as bank delays or errors, this may occasionally occur
PRODUCT INFO:
The Poolstyle Mini Plug & Play Heat Pumps come in two sizes for the larger Intex & Bestway above ground pools. The 6kw Poolstyle Mini Heat Pump is perfect for pools up to 25m3, such as an Intex 15ft x 48" Metal Frame Pool, whilst the 8kw Poolstyle Mini Heat Pump is ideal for pools up to 35m3, such as a 18ft x 48" Metal Frame Pool. Only suitable for pool heating during the main Summer months. A Solar Cover must be used too. Buy Now For Same Day Despatch.
Poolstyle Mini Plug & Play Heat Pumps For Above Ground Pools are designed purely for the larger above ground pool market. Intex, Bestway & Summer Escapes pools are perfect for this heat pump
The minimum Flow rate from your pool pump is 2m3/hr to start the Poolstyle Mini Heat Pump For Above Ground Pools. Most Intex & Bestway pumps exceed this but check before buying
Digital Heating Control Panel - Control Heating Up To 40°C
No ByPass Required if using small Intex pumps
The Poolstyle Mini Heat Pumps are designed to heat Pool water slowly but very cost-effectively. It can raise your pool from cold to warm in 2 - 3 days, but from then on it is just a matter of keeping the heat level topped up every day. Depending on the weather you may need to run your heat pump from between 4 - 10 hours a day.
A Good Quality Solar Cover Must be Used With This Heat Pump to preserve as much heat as possible at night.
The Poolstyle Mini 6kw Above Ground Pool Heat Pump is for pools up to 25m3
The Poolstyle Mini 8kw Above Ground Pool Heat Pump is for pools up to 35m3
Below are suggestions for above ground pool sizes that the Poolstyle Mini Heat Pumps are suitable for
Metal Frame Pools
6kw - 10ft x 30 inch Metal Frame Pool
6kw - 12ft x 36 inch Metal Frame Pool
6kw - 12ft x 48 inch Metal Frame Pool
8kw - 15ft x 48 inch Metal Frame Pool
8kw - 18ft x 48 inch Metal Frame Pool
Easy Set Pools
6kw - 8ft x 30 inch Easy Set Pool
6kw - 10ft x 30 inch Easy Set Pool
6kw - 12ft x 30 inch Easy Set Pool
6kw - 12ft x 48 inch Easy Set Pool
8kw - 15ft x 48 inch Easy Set Pool
8kw - 18ft x 48 inch Easy Set Pool
8kw   -  21ft x 48 inch Easy Set Pool
Rectangular & Oval Framed Pools
8kw - 14ft x 8ft x 48 inch Pool
8kw - 18ft x 9ft x 48 inch Pool
8kw - 18ft x 10ft x 48 inch Pool