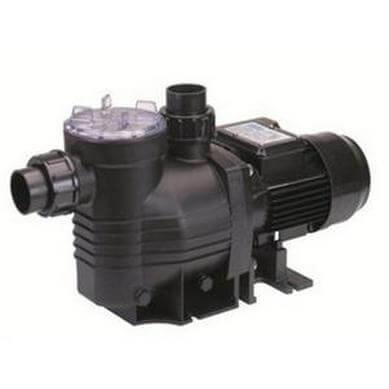 Waterco Aquamite .75hp Pool Pump
by World Of Pools.com
Waterco Aquamite Swimming Pool Pump
Efficient Impellor and Diffuser Design Cuts Running Costs
0.9 litre strainer basket with Transparent lid
One piece body
Quiet Motor - Strong Durable and non corrosive
Fast Next Day Delivery
DELIVERY: Waterco Aquamite Pool Pumps are sent out via a carrier. Delivery will normally take between 1-3 days, but please allow 5 working days in some extreme cases.
RETURNS: Waterco Aquamite Pool Pumps can be returned to us, in compliance with the Consumer Contracts Regulations, unused and in their original packaging, suitable for resale, within 14 days from date of delivery. Returns should always be sent via "Signed For" carrier or postal service.

.

When a return is received back into our warehouse our returns department confirm that everything is present and that the item is in its original condition, to make sure it is eligible for a refund. We will process the refund normally on the same day we take them in, but please allow up to a maximum of 14 working days for the money to reach your bank or credit card. It is unlikely to take this long but due to reasons such as bank delays or errors, this may occasionally occur.
PRODUCT INFO:
Aquamite Pump .75hp by Waterco is a quality branded pump. The Aquamite is Canadian made and comes with 3 years warranty - We hold this pump in stock and offer quick next day delivery. Suitable for Pools and Koi Ponds
Aquamite Pump is one of our best selling pumps, quality made but affordable. We hold these pumps in stock so can offer a quick next day delivery. The Aquamite pump has been designed with an impeller and diffuser system that maximizes the hydraulic output of the pump while minimising turbulence. Aquamite efficient hydraulic performance shortens run times and reduces energy consumption which means lower running costs.
This is a tough pump as the Aquamite's pump body is manufactured with a plastic moulding with a single piece strainer pot.
To show how tough and well this pump is built Waterco had the Aquamite tested / certified by TUV Rheinland and have gained the GS mark. TUV marks are a sign of documented objective third party proof of the features or the performance of products, systems, installations and services.
Clear pump lid for easy inspection of the strainer basket
1.5'' / 50mm half unions for easy plumbing
Hydraulically efficient impeller and diffuser
Stable support base
Single piece glass filled thermoplastic pump body
Drain plugs
Mechanical seal high carbon/graphite with stainless steel spring assembly
Secondary seal for extra protection of the pump motor
Aquamite has a 3 year warranty on the pump wet end, 2 year warranty on the pump motor and a 1 year warranty on the mechanical seal. Commercial installations are covered by a 1 year warranty for all components.