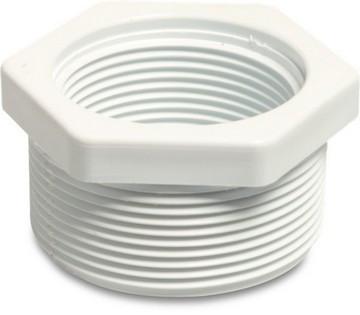 Swimming Pool Threaded reducer 2" to 1.5"
by World Of Pools.com
Threaded reducer swimming pool fitting
1.5" Female Thread - 2" Male Thread
Converts intex grey cuff hose to imperial 1.5"
2"-1.5" Threaded Reducer used to convert 2" to 1.5". The threaded reducer is part of our range of swimming pool fittings and available on a quick next day delivery service.
Swimming Pool threaded reducer, made up of male thread x female thread reducing from 2" to 1 1/2"swimming pool fittings - perfect for new builds, swimming pool plant room repairs and add-ons.