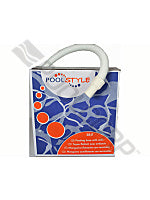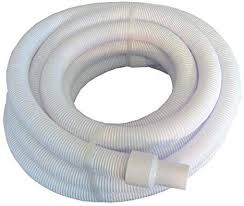 Poolstyle Swivel Cuff Swimming Pool Vacuum Hose
by World Of Pools.com
Poolstyle Vacuum Hose - 1.5 inch Swivel Cuff one end Fixed cuff the other End
5 Lengths Available 6m, 10m, 12m and 15m
Will Fit All 1.5 Inch Sockets
In Stock For Immediate Delivery
DELIVERY: We aim to send Poolstyle Vacuum Hose out on a next working day service but all standard deliveries will be within 5 working days.
RETURNS: All products can be returned in original packaging, suitable for resale, within 14 days from date of delivery.
PRODUCT INFO:
Poolstyle Swimming Pool Vacuum Hose for essential pool maintenance. Poolstyle Hose is a high quality vacuum hose with a swivel cuff one end and fixed cuff the other for greater flexibility. Available in 5 sizes to suit domestic swimming pools and most commercial pools, 6m, 10m, 12m and 15m and can be used with pool cleaning products such as vacuum heads.
When using vacuum hose you must ensure there is no air left in the hose before attaching it to either your vac point or via your skimmer basket. If using your skimmer as point of entry you can also use a Kornea vac plate.