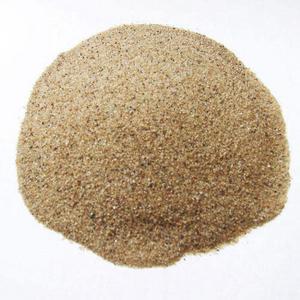 Swimming Pool Sand Filter Media - 25kg Bag
by World Of Pools.com
Quality Sand Media Produced Specifically For Pool Filtration
Sand Media Should Last approx 5 years if Properly Looked After 

16/30 grade equivalent to .4mm - .8mm in 25kg Bags

Can be used in all standard Sand Filters
DELIVERY: We hold Sand media in-stock so offer fast next working day delivery if ordered before 1pm. We aim to send all products out on a next working day service but all standard deliveries will be within 5 working days.
RETURNS: Sand media can be returned in original packaging, suitable for resale, within 14 days from date of delivery.
PRODUCT INFO:
We offer High Quality Swimming Pool Sand media 16/30 grade equivalent to .4mm - .8mm specifically produced for the swimming pool market. 25kg bags of filter media that is suitable for swimming pool sand filters. Please call or email us on advise on how much sand is required for your filter as the amount needed on each brand, i.e. Lacron, Mega, Tagulas can vary even if the size of the filter is the same
We hold Swimming Pool Sand Media in-stock for fast next working day delivery.