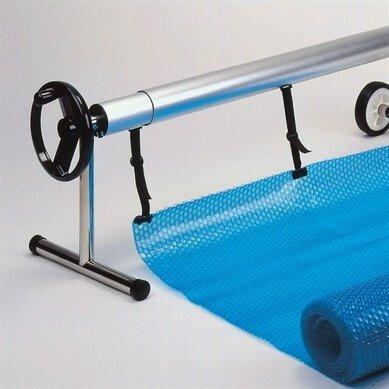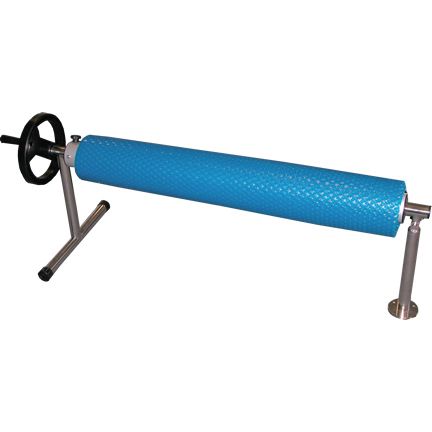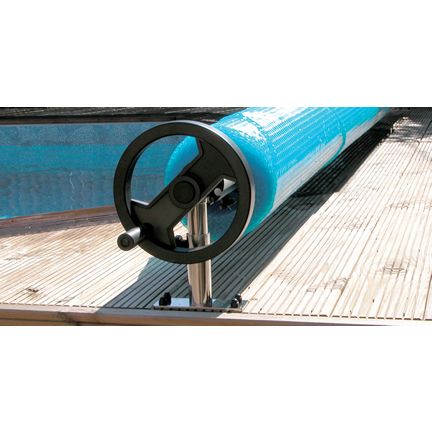 Premium Inground Swimming Pool Solar Cover Reel System
by Plastica
Premium Inground Pool Solar Cover Reel
Manufactured By Plastica
Made From Aluminium
Anti-Spin Locking Device
In Stock For Immediate Delivery
RETURNS: All products can be returned in original packaging, suitable for resale, within 14 days from date of delivery.
Premium Inground Solar Cover Reel. Suitable roller for all Domestic swimming pools with a Solar Cover from 12t wide up to 23ft wide
Solar Cover Rollers & Reels allow the easy placing and removal of swimming pool solar covers. The plastica premium solar cover reel will give you years of trouble free service.
Suitable for inground domestic pools up to 18ft wide.
The Premium Inground Solar Cover Reel has wheels to allow it to be moved away from the pool edge when not in use.
Reel system for domestic use
Anti-spin locking device on wheels
Smooth action with sturdy telescopic tube
Reel comes complete with connectors for new or existing covers
Tubes extends from 3.66m to 5.49m
Maximum area of cover 50 sq.m
2 fixed stands
Height adjustable
Fixed to the pool side
A swimming pool solar cover can be folded and stored but this is awkward and can damage the cover,. Most solar covers are removed and stored using a Pool reel system that is used to help manually roll up the pool cover. The reel, usually on wheels, can be rolled in or out of place. The premium Reel is ideal for most size swimming pool solar covers. held in stock for quick delivery