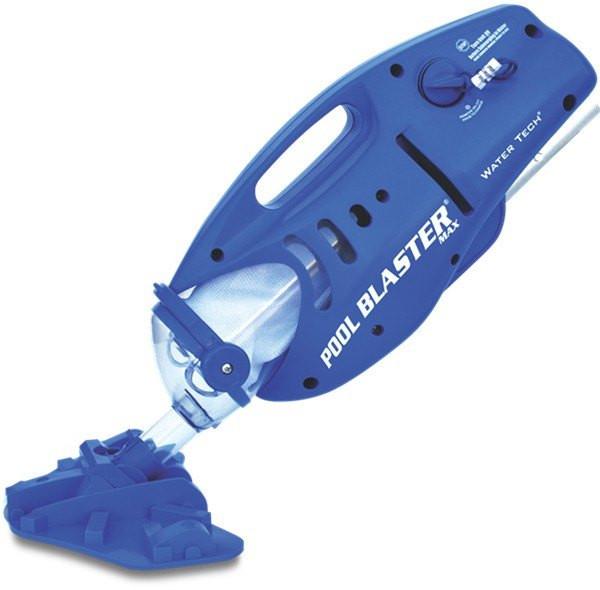 PoolBlaster Max Swimming Pool Vacuum Cleaner
by World Of Pools.com
Pool Blaster Max Battery Operated Pool Cleaner
No cords or leads
Cleans small to medium size swimming pools
Can be attached to most standard pool poles
Upto 1 hour running charge on full battery
DELIVERY: We aim to send all products out on a next working day service but all standard deliveries will be within 5 working days
RETURNS: This product can be returned in original packaging, suitable for resale, within 14 days from date of delivery.
PRODUCT INFO:
PoolBlaster Max is a powerful battery operated vacuum handheld or can be attached to standard telescopic pole. Ideal for above ground and inground swimming pools. Fast delivery
Pool Blaster Max is a powerful manual pool vacuum for above ground and in-ground swimming pools. The Pool Blaster is a small handheld pool vac that will attach to the end of a standard telescopic swimming pool pole. This manual pool vac has its own on board filter bag and battery. It is very easy to use, just switch on submerge into your swimming pool and start vacuuming.  There are no hoses or power leads to set up and it contains all the dirt in its on board filter bag.
The Pool Blaster can be used on the end of any extendible swimming pool pole or even just as a handheld pool vacuum for cleaning steps.  It will collect fine debris, leaves, sand, etc. This machine will work on all pool surfaces and is ideal for cleaning in hard to reach areas like around steps. This is ideal pool vacuum for above ground pools or inground pools.
When you have finished pool cleaning, simply remove the filter bag and empty out the debris, give the bag a quick rinse under a tap to remove the fine dirt, then the Pool Blaster is ready for its next clean.
Do not under estimate the power of this little machine - it is more powerful than it looks!