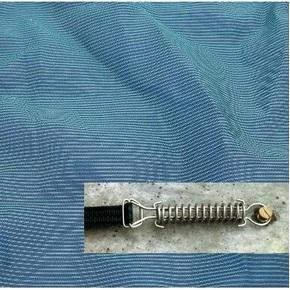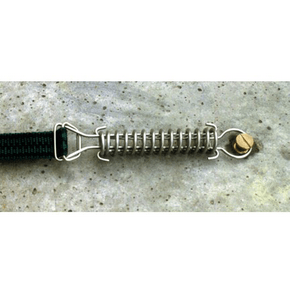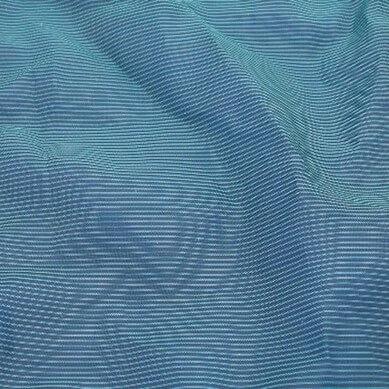 Plastica Green Flush Fix Winter Debris Cover To Fit 20ft x 10ft Swimming Pool
by Plastica
Plastica Flush Fix 20ft x 10ft Swimming Pool Winter Debris Cover
Green/Black Material
Manufactured In UK To Order
Keeps Pool Clean In Winter
Flush Fix Fittings For More Attractive Look
Green / Black Finish
UV Stabilised
Reduces frost damage
Minimises discolouration caused by leaves and other debris
Woven polyethylene
Plugs provided for holes when not in use
DELIVERY: We aim to send all products out on a next working day service but all standard deliveries will be within 5 working days
RETURNS: This product can be returned in original packaging, suitable for resale, within 14 days from date of delivery.
PRODUCT INFO:
Plastica Flush Fix 20ft x 10ft Winter Debris Covers are supplied with a floor fitting that sits much lower than the level of the sprung anchor holding the Winter Debris Cover. Requiring a little bit more time on installation the Flush Fix Winter Debris Covers are quite often installed on Decking as the fixings have a Brass Flush Fix Anchor Point, which is less prone to splitting wood.
The swimming pool winter debris covers supplied by World Of Pools are all UK manufactured . This is for three main reasons.
1. The quality is far superior to "cheap imports" that are being offered
2. We can offer the best price without import duties and currency fluctuations
3. Each Winter Debris Cover is manufactured to withstand our ever changing Winters
Call 01322 554 870 and order over the phone for FREE delivery
Flush Fix Winter Debris Covers for 20ft x 10ft inground pools are supplied with Brass Flush Fix Anchors. Ideally suited when space is at a premium or on wooden decking the Brass Flush Fix Anchor & Sprung Mechanism ensures that the Flush Fix Winter Debris Cover is securely kept in place all Winter.
Winter Debris Covers are essential in keeping your swimming pool clear of all the detritus and rubbish that falls into your garden during the Autumn & Winter, but just because you need one does not mean you should pay more than you is neccesary and with our discounted price you won't have to.
Our high quality winter debris covers are manufactured from woven polyethylene and are designed to reduce the risk of frost damage in your pool, minimise the discolouration caused by leaves & other debris that falls into your pool and help stop Algae build up during the Winter months or periods when you are away from home .
All Winter Debris Covers are manufactured 1ft bigger on each side. The size shown is the swimming pool size.
Our Flush Fix Winter Debris Covers are made in the UK from a UV Stabilised Woven Polyethelene with a Green/Black finish. Our Debris Cover sizes relate to pool sizes but they wiil be produced 2 foot larger on the pool length and width, so when ordering just order your swimming pool size.
The Flush Fix Winter Debris Cover will also help reduce frost damage to the swimming pool and will dramatically reduce any staining from leaves and other winter debris would normally enter into the pool not only saving you money in repairs and stain removal in the Spring but will potentially prolong the life of your liner.