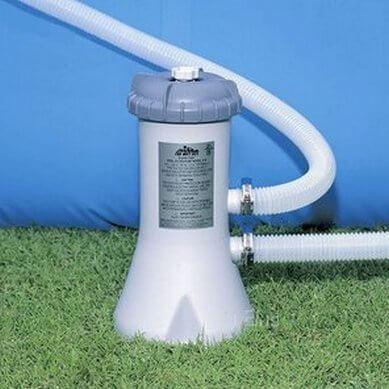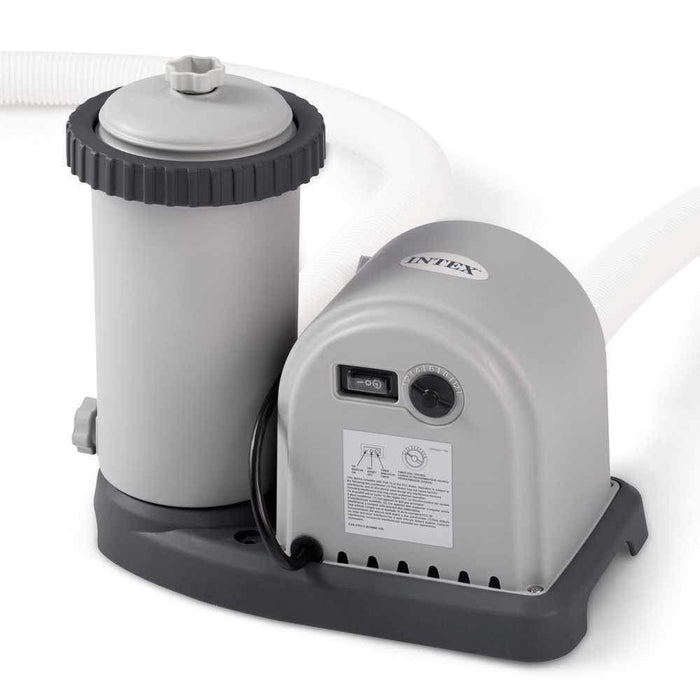 Intex Filter Pump - Krystal Klear Cartridge Swimming Pool Pump
by World Of Pools.com
Intex Pump & Cartridge Filter #28604, #28638 & #28636
530 Gallon / Hour, 1000 Gallon / Hour & 1500 Gallon / Hour
Best Made Above Ground Pool Cartridge Filter
Suits Intex & Other Above Ground Pools
In Stock For Immediate Delivery
DELIVERY: We aim to send all products out on a next working day service but all standard deliveries will be within 5 working days
RETURNS: This product can be returned in original packaging, suitable for resale, within 14 days from date of delivery.
PRODUCT INFO:
Intex Pumps & Filters can be used with any wet set above ground swimming pool. Intex Pumps are very easy to install, just simply hook up water inlet and outlet and plug in. The Intex Pumps are held in stock and can be shipped next day, they also come with a 1 year warranty with intex themselves.
Intex Filter Pumps #28638, #28636, #28604  can be used with Intex Wet Set, Easy Set, Metal Frame and Intex Ellipse Pools. The Intex Pumps come with a limited 1 year warranty. 
Upgrading your intex filter pump to a higher spec or even to an Intex Sand Filter is especially important if you are looking to add a heat pump or solar domes.
Research shows that intex filter pumps may need replacing 2 or 3 times on an intex pool life time, so therefore we can offer intex branded replacement filter pumps for a fraction of the retail price. Intex Filter Pump does not keep the floor or walls clean, they will only keep the water clean from suspended water particles and circulate the water for the chemical to work. To clean the floor and walls a vacuum is needed.