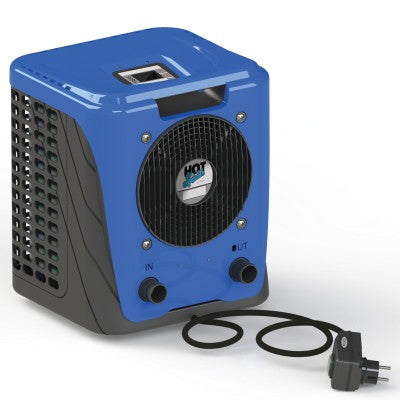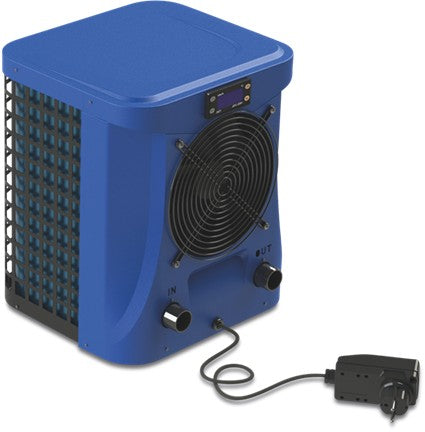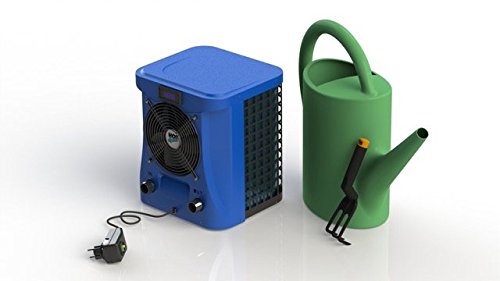 Hot Splash HS40 Above Ground Intex Pool Plug & Play Heat Pump - 3.75kw
by World of Pools.com
Hot Splash Above Ground Pool Heat Pump
Plug & Play Heat Pump 3.75kw Heat Pump For Above Ground Pools
Plug Into A 13 amp Socket with Fitted RCD Plug
Suitable For Above Ground Pools Up To 8m3 C.O.P. Of 4
Solar Cover Must Be Used When Pool Is Empty & At Night
Digital Heat Controls 23

°C To 30°C

Summer Season May to August / September
No Electrician Costs Needed To Hardwire In
1 Year Warranty
DELIVERY: We aim to send all products out on a next working day service but all standard deliveries will be within 5 working days
RETURNS: This product can be returned in original packaging, suitable for resale, within 14 days from date of delivery.
PRODUCT INFO:
Hot Splash HS40 Plug & Play Heat Pump For Above Ground Pools is the cheapest heat pump for swimming pools in the UK. The Hot Splash Heat Pump is also lightest & smallest above ground pool heat pump in the UK. Designed to heat small above ground pools up to 8m3, the Hot Splash Intex Pool Heat Pump will transform your above ground pool into the kids favourite thing. No more blue lips, only hours of warm water fun
For 12ft & larger Intex Pools we recommend the Poolstyle Mini Plug & Play Heat Pump For Intex Pools, just click on the text to be take you to the page, to buy yours now.
Hot Splash Above Ground Pool Heat Pumps, the Intex Pool Heat Pump, require 0.6kw of power input to produce 3.75kw of power out. That is only 10p an hour to get the equivalent of 36p of heat. If used on the pool sizes we suggest the Hot Splash Pool Heat Pump will warm your above ground Intex or Bestway pool so that it can be used for hours rather than minutes. The Hot Splash Heat Pump For Above Ground Pools costs so much less to run than an electric pool heater.
Minimum Flow rate required on Hot Splash Heat Pump For Above Ground Pools is 2m3/hr
No ByPass Required
A Heat Pump heats a pool slowly but very cost effectively. It will take 2 - 3 days to go from cold to warm, but after that it is just a matter of keeping the heat up every day.
A Good Quality Solar Cover Must be Used With This Heat Pump
The Hot Splash Above Ground Pool Heat Pump is suitable for pools up to 8m3
Below are suggestions for above ground Intex or Bestway pool sizes that the Hot Splash Above Ground Pool Heat Pump is suitable for
10ft x 30 inch Metal Frame Pool
12ft x 30 inch Metal Frame Pool
12ft x 36 inch Metal Frame Pool
8ft x 30 inch Easy Set Pool
10ft x 30 inch Easy Set Pool
12ft x 30 inch easy Set Pool
12ft x 36 inch Easy Set Pool
12ft x 48 inch Rasy Set Pool