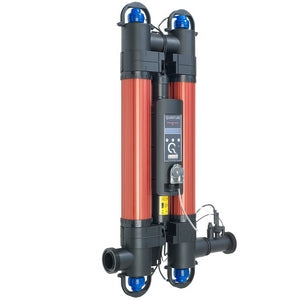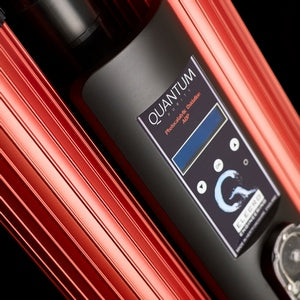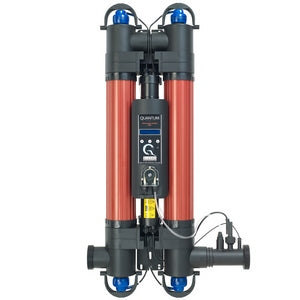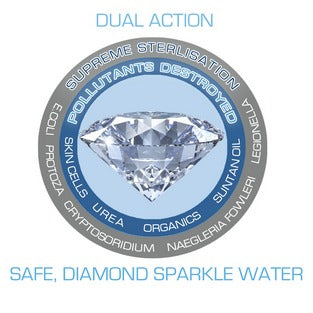 Elecro Quantum 110W UV System
by World Of Pools.com
Ultra Violet Light Kills Bacteri and provides fresh, clean and clear water

Efficiently and safely disinfects water

Revolutionary photocatalytic oxidiser
Takes pool hygiene and water clarity to the ultimate level
Pool water that sparkles like diamonds in a way you've never seen
110W is Suitable for all pools up to 130m³ (130,000 litres)
DELIVERY: Elecro UV Systems are sent out via a specialist carrier. Delivery will normally take between 1-3 days, but please allow 5 working days in some extreme cases.
RETURNS: Elecro UV System Systems can be returned to us, in compliance with the Consumer Contracts Regulations, unused and in their original packaging, suitable for resale, within 14 days from date of delivery. Returns should always be sent via "Signed For" carrier or postal service.

.

When a return is received back into our warehouse our returns department confirm that everything is present and that the item is in its original condition, to make sure it is eligible for a refund. We will process the refund normally on the same day we take them in, but please allow up to a maximum of 14 working days for the money to reach your bank or credit card. It is unlikely to take this long but due to reasons such as bank delays or errors, this may occasionally occur.
PRODUCT INFO:
Quantum UV Swimming Pool Sanitiser
Brand new technology to the swimming pool industry with the benefit of being used and approved by high profile industries such as hospitals and drinking water purification companies.
Quantum uses new Nano Crystal technology: a prime focus of the science world today; possessing the power to sterilise sewerage into drinking water without the use of chemicals. In fact one of the many benefits of the Quantum is a significant reduction of residual chemicals such as chlorine or hydrogen peroxide.
Built to be installed easily into your existing set-up, the Quantum is completely safe and significantly more powerful than chlorine, hydrogen peroxide, UV or ozone. Photocatalytic Oxidisation has an immensely powerful effect with the ability to instantaneously destroy viruses, bacteria and pathogens, and more astoundingly possessing the ability to convert sun tan oil, urea and other contaminants back in to their harmless molecular form.
Meticulously designed, Elecro have developed the first cost-effective, photocatalytic oxidiser specifically for the swimming pool industry, for a toxic free swimming sensation. Not only does it eliminate undesirable side-effects such as sore eyes, itchy dry skin, discoloured hair and strong odours, but it also makes water crystal clear, and most importantly it creates no risk to the lungs or health of bathers and swimming pool attendants.
All Quantum units are supplied complete with flow switch and the choice of either a lamp life indictor (which flashes 'Red' when the UV lamps are required to be changed after 14,000 hours) and reset switch; or a digital lamp life countdown and intelligent peristaltic dosing pump.
Information and Beneifts of Quantum UV System
Combined Photocatalytic & Hydroxyl Radical technology: most powerful, proven oxidiser
Only treatment that instantly destroys all bacteria, micro-organisms, pathogens and viruses found in water that even chlorine and other treatments cannot touch, including Naegleria Fowleri and Adenovirus
Two power options:

64  Watts for flow rates up to 14m³/hour (65m³ pool volume)
110 Watts for flow rates up to 28m³/hour (130m³ pool volume)

Ensures a significant reduction in chemical consumption
Reaction is contained within the chamber releasing only pure, fresh water
Comes pre-assembled with all necessary sensors and control components
Ultimate sterilisation without compromise to health; eliminates sore eyes, itchy skin, discoloured hair, strong odours whilst creating no risk to the health of pool users
Sea water compatible
14,000-hour lamp life
All Quantum units are supplied complete with flow switch and the choice of:
a) Lamp life indicator and reset switch or
b) Digital lamp life countdown and intelligent peristaltic dosing pump