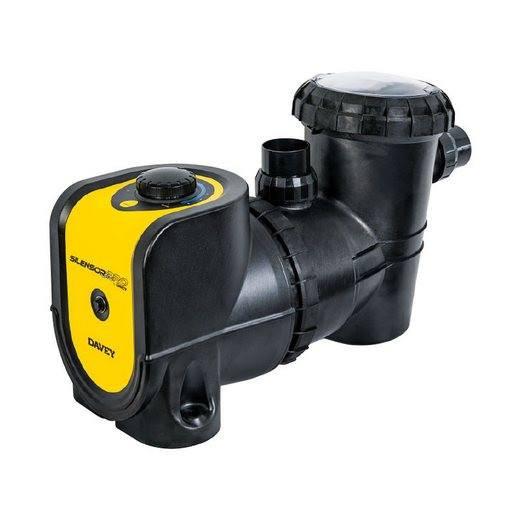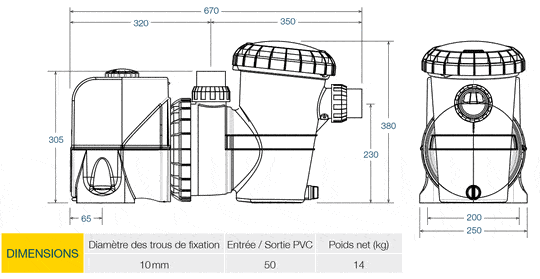 Silensor Pro Davey 1.5HP Adjustable Speed Swimming Pool Pump
by World Of Pools.com
Silensor Pro Davey Variable Speed Swimming Pool Pump
High efficiency, variable speed, saving you money
Water cooled design that runs quieter with less vibration
No programming required- quick and easy for the pool professional
10 Adjustable filtration speeds plus backwash mode-easy for the consumer and the professional to "set and forget"
Loss of prime protection-minimises the damage if the pump runs dry
Thermal Cut out, no need for additional safety switch-saves money for the installer
Extra-Large 4.5 litre leaf basket-less cleaning required
1.5HP
DELIVERY: Davey Pumps are sent out via a specialist carrier. Delivery will normally take between 1-3 days, but please allow 5 working days in some extreme cases.
RETURNS: Davey Pumps can be returned to us, in compliance with the Consumer Contracts Regulations, unused and in their original packaging, suitable for resale, within 14 days from date of delivery. Returns should always be sent via "Signed For" carrier or postal service.

.

When a return is received back into our warehouse our returns department confirm that everything is present and that the item is in its original condition, to make sure it is eligible for a refund. We will process the refund normally on the same day we take them in, but please allow up to a maximum of 14 working days for the money to reach your bank or credit card. It is unlikely to take this long but due to reasons such as bank delays or errors, this may occasionally occur.
PRODUCT INFO: Davey silensor pro swimming pool pumps are water cooled pumps unique to the pool market. Davey Silensor Pro pumps have a huge extra large 4.5 litre leaf basket and using heat transfer technology they will add heat to you pool through its water cooled system all the time it is running
The 11 settings allow the Davey Pro Silensor swimming pool pump's power output to be easily changed to suit all of your pool filtration requirements, whilst saving you money in running costs.