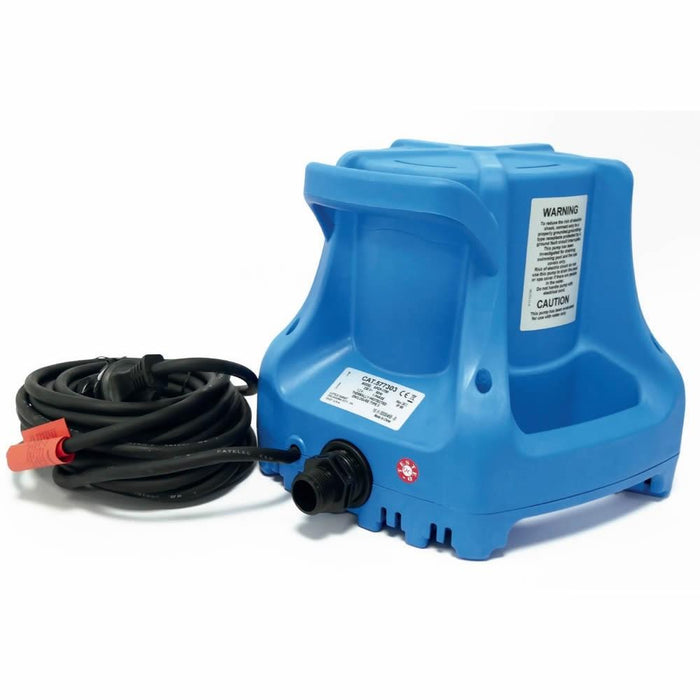 Cover Pump for Swimming Pool Safety Covers
by World of Pools.com
Safety Cover - Cover Pump

Removes surface water from safety covers or similar covers

Ballast tank to add weight for maximum water removal efficiency 

Low Voltage

Removable pre filter
DELIVERY: We aim to send all products out on a next working day service but all standard deliveries will be within 5 working days.
RETURNS: All products can be returned in original packaging, suitable for resale, within 14 days from date of delivery.
PRODUCT INFO:
The Plastica Safety Cover Pump is ideal for outside pools with safety covers, the pump has a automatic water sensor probe that will automatically turn on when there is unwanted water laying on your safety cover and turn back off again once it has removed the water.
The Plastica Cover Pump is used on Swimming Pool Safety Covers, the pump detects rain through its electronic sensors and then pumps the water away preventing any build up of water. The cover pump will automatically turns off once all the water has been taken from the cover. The Plastica cover pump will prevent dangerous build-up of water that could potentially lead to damaging the cover as well as posing a safety risk.
Automatic start and stop
Low voltage
Ballast tank filled required weight using water
Simple water sensor probe
Removable pre-filter