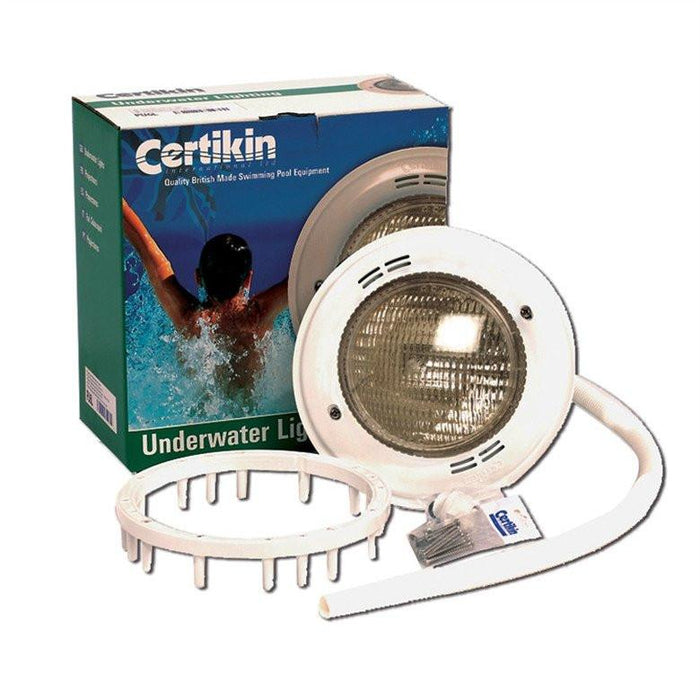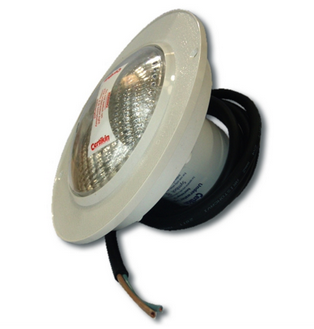 Certikin Quick Change Underwater Swimming Pool Light
by Certikin
Certikin Quick Change Underwater Halogen Light
No Tools Needed to change the bulb
Ideal for gunite swimming pools
Vertical and horizontal cable exit
Optional 316 stainless steel fascia ring
Includes transformer and deck box
DELIVERY: We aim to send all products out on a next working day service but all standard deliveries will be within 5 working days
RETURNS: This product can be returned in original packaging, suitable for resale, within 14 days from date of delivery.
PRODUCT INFO:
Certikin Quick Change Underwater Light PU6 - Complete kit includes Light, Transformer and deck box
The Certikin Quick Change underwater light is a versitile light designed for quick installation that requires no screws, nut or bolts tpo hold the light in place. The light kit comes with transformer and deck box and is available for liner or concrete swimming pools. The certikin light is held in stock and available for quick delivery
The Lamp holder of the new Certikin Quick Change light has no screws, nuts or bolts and is held in place with a threaded ring on a new purpose-made gasket. This means no tools are needed to change the bulb, thus reducing the bulb changing time.
The niche is now smaller in diameter and has an opional vertical and horizontal cable exit allowing greater flexibility of installation. The unit has been designed for use with the standard PU8 sealed beambulb and certikins PU11s Transformer.
The niche can be fitted with a puddle flange for concrete swimming pools, has a lower front edge to aid in gunite installations and has an ajustable front cover ring to allow variance in tilling and screeding depths.
The Liner version comes with longer 2" screws to suit different panel and one-piece pool thicknesses.
Finally, an opional 316 stainless steel fascia ring is available to enhance the finish for any swimming pool
On the Certikin Quick Change light system one transformer is required per light