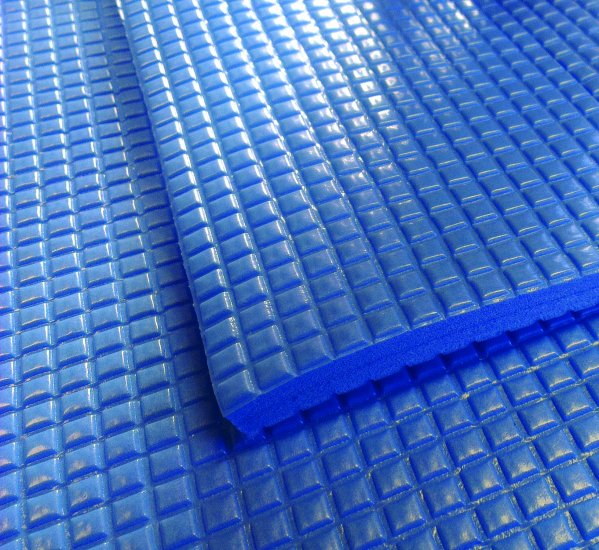 Certikin Heat Retention Cover - Thermalux 12mm Foam
by World of Pools.com
Certikin 12mm Thermalux Heat Retention Cover
Suitable for spa and hydrotherapy pools up to 40 degree C
Laminated on both surfaces
Reduce humidity levels
Reduce the need for heating and ventilation
Cover should recoup their cost from energy saving within twelve months
1 year warranty
DELIVERY: Next day delivery on standard size covers.
RETURNS: This product can be returned in original packaging, suitable for resale, within 14 days from date of delivery. Returns should be sent via a "Signed For" carrier or post. A Returns Number must be obtained before sending goods back.


When we receive the item, our returns department confirm that everything is present and in its in original condition to ensure its eligibility for refund. We process refunds as quickly as possible. We process most refunds on the same day which they were received, but please allow up to a maximum of 14 days for the money to reach your account. It rarely takes this long, but can happen sometimes for reasons such as bank delays or errors..
PRODUCT INFO:
Certikin Heat Retention Cover - Thermalux 12mm Foam cover reduces the running costs dramatically on your swimming pool or hydrotherapy pools, simply by reducing humidity, heating and ventilation levels and should recoup their costs from energy saving within twelve months.
Certikin 12mm super dense Thermalux foam cover is perfect for spas and small hydrotherapy pools for maxium heat retention when running at temperatures up to 40 degree C. The material is textured  and laminated on both surfaces. Avaliable for cover made to measure or as jumbo roll form at 50m x 3m.
Hemming is not available and due to the density of the material this cover is not suitable for using reel systems and therefore towing systems are not available.
Prices are per m2. Add the m2 required and you will be contacted after order for exact measurements