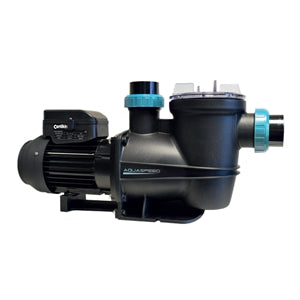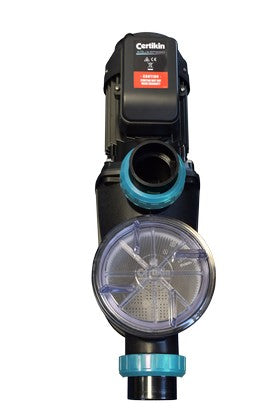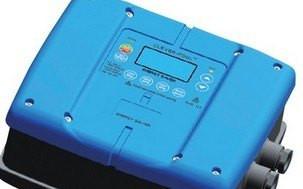 Certikin Aquaspeed Swimming Pool Pumps
by Certikin
Certikin Aquaspeed Swimming Pool Pump

Ideal For Salt Water Pools, 316 High Grade Steel

Clear lid for easy inspection of the pump basket.

2" quick connect unions

Hydraulically efficient impellor and diffuser design reduces Running Costs
DELIVERY: Aquaspeed New Generation Pumps are sent out via a specialist carrier. Delivery will normally take between 1-3 days, but please allow 5 working days in some extreme cases

RETURNS:
Aquaspeed Swimming Pool New Generation Pumps can be returned to us, in compliance with the Consumer Contracts Regulations, unused and in their original packaging, suitable for resale, within 14 days from date of delivery. Returns should always be sent via "Signed For" carrier or postal service.

When a return is received back into our warehouse our returns department confirm that everything is present and that the item is in its original condition, to make sure it is eligible for a refund. We will process the refund normally on the same day we take them in, but please allow up to a maximum of 14 working days for the money to reach your bank or credit card. It is unlikely to take this long but due to reasons such as bank delays or errors, this may occasionally occur.
PRODUCT INFO:
Certikin Aquaspeed New Generation Swimming Pool Pumps are suitable for both Pools and Spa filtration systems. The Aquaspeed Pump is self priming and is available in 11 sizes ranging from .5hp (.25kw) through to 3hp (2.2kw). This is a quiet running and energy efficient pump that will work with your filtration system.  We can assist in making sure you have the correct size to match your filter. In Stock and available for next working day delivery
Certikin Aquaspeed Pumps have a large capacity strainer basket that has a high pressure clear screw on lid for ease of use when servicing or inspecting. These pumps are available in single or 3 phase and can be used in salt chlorine pools
There is also a 2 speed 1.5HP (1.1kW) single phase version available.
  Features:
Solid clear pump lid for easy inspection of the pump basket.
Secondary seal for added pump motor protection.
Comes complete with 2" quick connect unions for ease of installation.
316 high grade mechanical seal
Suitable for salt chlorinated swimming pools
Hydraulically effcient impellor and diffuser design for maxium hydraulic output whilst minimising turbulence
Single piece fibreglass filled pump body to ensure maximum strength and durability
UV stabilised and corrosion resistant pump body
TUV Approved
| | | | |
| --- | --- | --- | --- |
| MODEL | PHASE | WEIGHT kg | PORT SIZE |
| AQUASPEED 0.50 HP | 1 | 13 | 2" (63MM) |
| AQUASPEED 0.75 HP | 1 | 14 | 2" (63MM) |
| AQUASPEED 1.00 HP | 1 | 16 | 2" (63MM) |
| AQUASPEED 1.50 HP | 1 | 17 | 2" (63MM) |
| AQUASPEED 2.00 HP | 3 | 20.5 | 2" (63MM) |
| AQUASPEED 3.00 HP | 3 | 20.5 | 2" (63MM) |