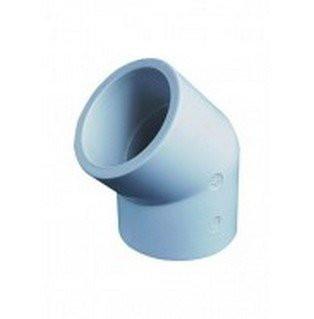 Certikin 45 Degree Elbow White 1.5" ABS For Swimming Pools
by World Of Pools.com
Certikin 45 Degree Elbow White ABS 1.5"
ABS Swimming Pool Fitting
Big Discounts For Online Sales
In Stock For Immediate Delivery
Manufactured to tighter size & pressure specifications than BS5392 Class C 9 bar
1.5" Fittings Fit Inside 2" Fittings
Made From Virgin ABS
Colour Match All Other Certikin Fittings
Each Production Run Is Date Stamped For Traceability
DELIVERY: In-stock items are sent out on a next working day service
RETURNS: All products can be returned in original packaging, suitable for resale, within 14 days from date of delivery.
PRODUCT INFO:
Certikin 1.5" White ABS 45 Degree Elbows are made to much higher standards than other brands. This will give you peace of mind that your swimming pool pipework will stay leak free throughout its working lifespan.
1.5" Certikin Swimming Pool fittings will glue fit snugly inside 2" Certikin fittings and are even manufactured to a tighter size and pressure specification than BS5392 Class C 9 Bar fittings. Each Certikin ABS 45 Degree Elbow connector  is produced from virgin ABS with each production run having a date stamp for traceability. All this means not only will Certikin fittings offer improved pipework finish in the plant room, but all Certikin white fittings will colour match.