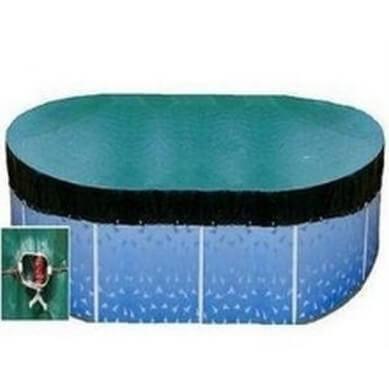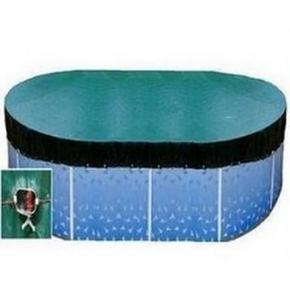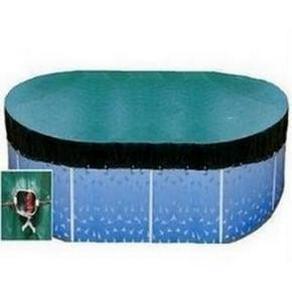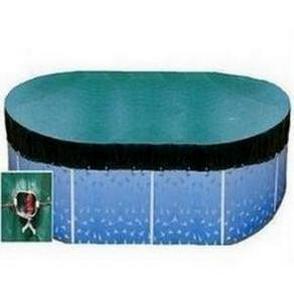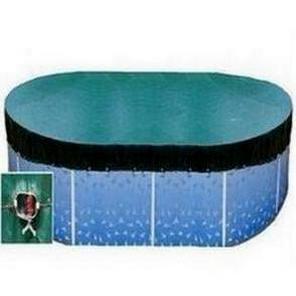 Above Ground Pool Oval Winter Debris Covers
by World Of Pools.com
Above Ground Pool Oval Debris Covers 
Strongest Above Ground Pool Covers in UK
Ratchet & Line Tightening System
In Stock For Immediate Delivery
DELIVERY: We aim to send all products out on a next working day service but all standard deliveries will be within 5 working days
RETURNS: This product can be returned in original packaging, suitable for resale, within 14 days from date of delivery. Returns should be sent via a "Signed For" carrier or post. A Returns Number must be obtained before sending goods back.

When we receive the item, our returns department confirm that everything is present and in its in original condition to ensure its eligibility for refund. We process refunds as quickly as possible. We process most refunds on the same day which they were received, but please allow up to a maximum of 14 days for the money to reach your account. It rarely takes this long, but can happen sometimes for reasons such as bank delays or errors.
Debris Covers For Permanant Above Ground Swimming Pools. Highest quality at the lowest prices. We stock a wide range of winter covers for all sizes if swimming pools which are sent out on a next day delivery.
These Oval Above Ground Pool Winter Debris Covers are designed to fit securely over your above ground pool. Oval Above Ground Pool Winter Debris Covers securely tighten around the side wall of the pool using a ratchet and nylon cord. These Winter Debris Covers can be weighted from the eyelets with water filled bottles, to stop the cover rising over the winter
Above Ground Pool Winter Debris Covers when fitted as per the manufacturers instructions will keep out leaves and debris during the winter months. Using a chemical winter kit or an Energy Guard Winter & Summer cover underneath the Oval Above Ground Pool Winter Debris Cover will ensure that NO ALGAE grows in your swimming pool over the winter months. 

It is advisable to sing an Air Pillow with the debris cover will reduce the stress on the cover and increase lifespan