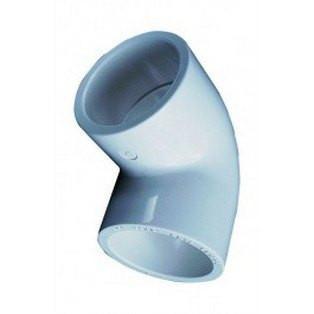 Swimming Pool 90° Degree Elbow White 1.5" PVC
by World of Pools.com
90

°

Degree Elbow White Swimming Pool Fitting
White 1.5" PVC
In Stock For Immediate Delivery
DELIVERY: In-stock items are sent out on a next working day service
RETURNS: All products can be returned in original packaging, suitable for resale, within 14 days from date of delivery.
PRODUCT INFO:
1.5" 90 degree White Swimming Pool PVC fitting in stock for fast delivery
Designed to withstand 16 Bar of pressure this white PVC imperial glue socket 90° Elbow is ideal for refurbishment or new installation of swimming pool PVC pipework. Cost effective, but of the highest quality, it will receive 1.5" swimming pool pipe for a permanent, watertight solvent adhesive weld.