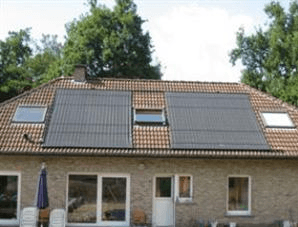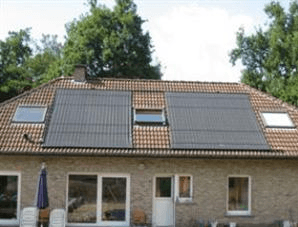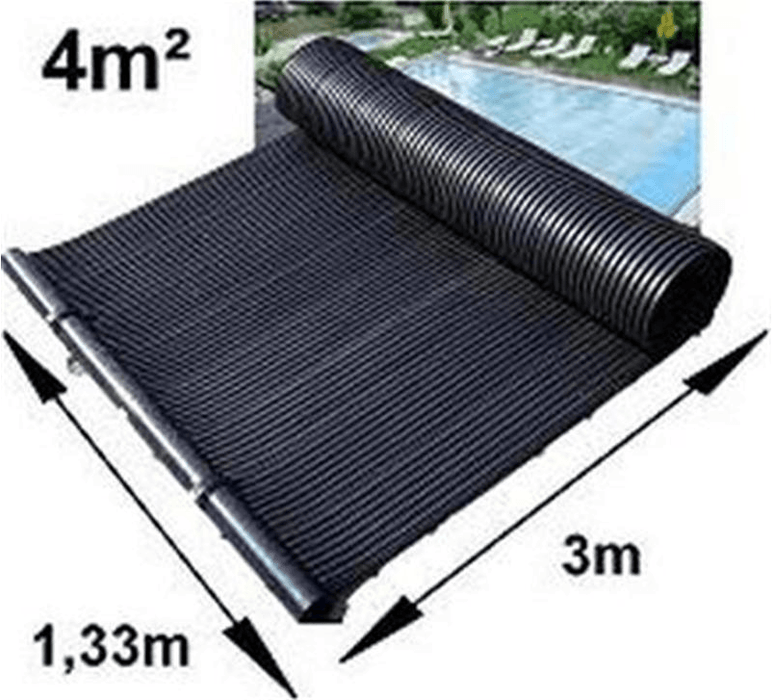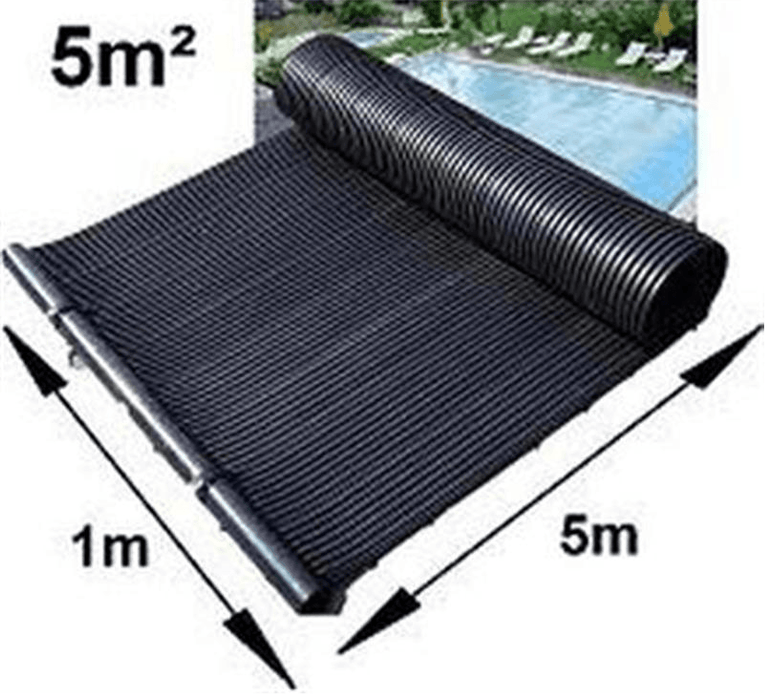 Swimming Pool Solar Heating Designed For Northern Europe


Free Heat From The Sun

Made For Inground Pools, but suitable for larger above ground pools

Manufactured from EPDM Rubber


7 Days A Week Installation Helpline from World Of Pools

Quick & Easy Installation

DELIVERY: We aim to send all products out on a next working day service but all standard deliveries will be within 5 working days
RETURNS: This product can be returned in original packaging, suitable for resale, within 14 days from date of delivery.
PRODUCT INFO:
PoolSolar Solar Matting is specifically designed for pools in Northern Europe. This makes it the best choice of Pool Solar Heating currently available in the UK market. PoolSolar is so effective it is even used in Commercial applications. We have been selling PoolSolar for many years for the simple reason that our customers rate it so highly. When sized correctly PoolSolar will see your heating bill slashed if not totally wiped out. PoolSolar is easy to Install and works just as well on its own or in conjunction with Heat Pumps, Gas or Electric heaters.
Swimming pool solar heating has become more popular as energy costs in the UK increase and they look like increasing further, so PoolSolar should be an important part of your pool heating. There are several types of solar heating system on the market and the type of solar heating required on your pool can depend on a number of factors. Solar Pods and Domes are very effective but have some limitation on larger pools. PoolSolar is very effective on all size pools, the main disadvantage some customers have would be the amount of black matting required and the aesthetics of how it looks. We have this system on our shop roof and the design and style works so well most customers do not realise we have a pool solar system in operation.
How does Pool Solar give me FREE heat for my Swimming Pool?
By passing your filtered swimming pool water through small tubes of E.P.D.M quality Black P.V.C Solar Matting which then absorbs the heat from the sun's rays and transfers this free solar heat to your water.
Why is PoolSolar more effective than other Pool Solar Heating on the market?
PoolSolar has been designed and used effectively in the colder climes of Northern Europe for over 30 years. Unlike other brands that come from Southern Spain or Florida & California Pool Solar has been constructed to transfer the most heat possible from the weakest Sun's rays. This will allow you to heat your pool getting the optimum heat transfer from the Solar Matting.
Where shall I site the Solar & do I need to take it down in winter.
The most effective position for Solar matting is facing south. This will allow the matting to draw the absolute maximum of FREE heat from the Sun. The Solar Heating System can be placed on a suitable roof, on a framework or if necessary just laying on the ground and unlike most of the other Solar Heating products on the market the high quality E.P.D.M Rubber used ensures that yours will last for years and not be damaged by Frost or Snow.
Suggested Number Of Boxes Required For UK Installations Of PoolSolar
Inground Pools
| | | |
| --- | --- | --- |
| Pool Size In Feet | Number Of Box A | Number Of Box B |
| 10ft x 20ft | 2 Boxes | 2 Boxes |
| 12ft x 24ft | 3 or 4 Boxes | 3 Boxes |
| 14ft x 28ft | 4 or 5 Boxes | 4 Boxes |
| 15ft x 30ft | 5 Boxes | 4 Boxes |
| 16ft x 32ft | 6 Boxes | 5 Boxes |
| 18ft x 36ft | 7 or 8 Boxes | 6 Boxes |
| 20ft x 40ft | 9 Boxes | 8 Boxes |
Above Ground Pools
Oval Pools
| | | |
| --- | --- | --- |
|  Pool Size In Feet | Number Of Box A | Number Of Box B |
| 19ft x 12ft | 2 Boxes | 2 Boxes |
| 23ft x 12ft  | 2-3 Boxes | 2 Boxes |
| 30ft x 15ft  | 4 Boxes | 3 Boxes |
| 38ft x 18ft | 5-6 Boxes | 4-5 Boxes |
Round Pools

| | | |
| --- | --- | --- |
| Pool Size In Feet | Number Of Box A | Number Of Box B |
| 12ft Diameter | 1 Box | 1Box |
| 15ft Diameter | 2 Boxes | 1-2 Boxes |
| 18ft Diameter | 2-3 Boxes | 2 Boxes |
| 21ft Diameter | 3 Boxes | 2-3 Boxes |