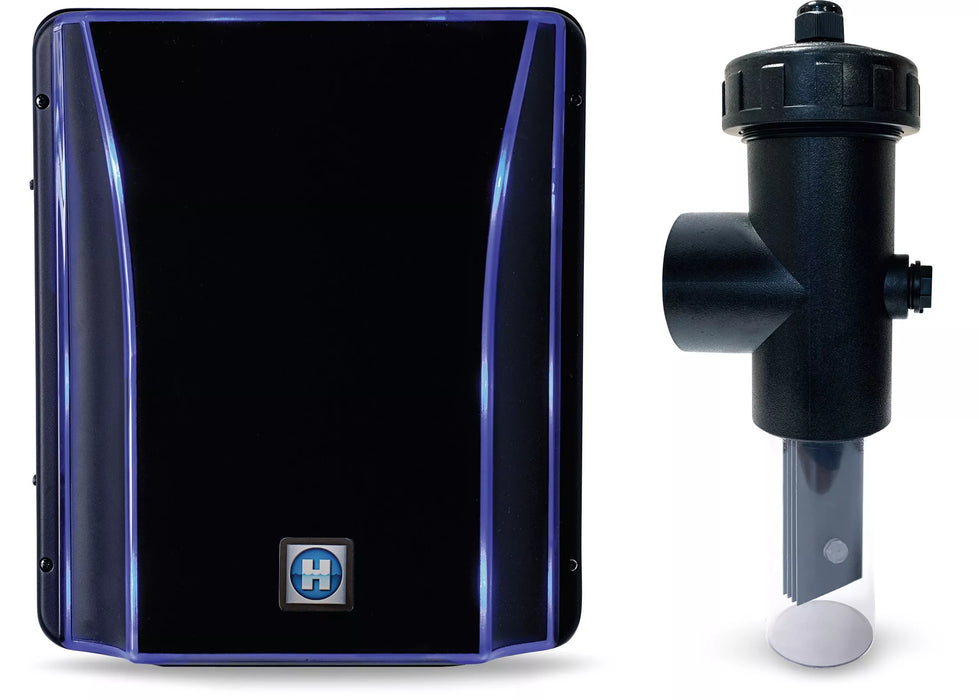 Hayward Salt & Swim - Salt Chlorinator For Swimming Pools
by hayward
Easy to install - 'All-In-One' cell for simple installation
5 Levels of Chlorine Production 
Suitable for swimming Pools upto 150m3
Superchloranating option
Salt levels between 8,16,22,33 g/h/cl 
Latest models LED system display and chlorine salt adjustment technology
DELIVERY: Salt & Swim Chlorinators are sent out via a specialist carrier. Delivery will normally take between 1-3 days, but please allow 5 working days in some extreme cases.
RETURNS: Hayward Salt & Swim can be returned to us, in compliance with the Consumer Contracts Regulations, unused and in their original packaging, suitable for resale, within 14 days from date of delivery. Returns should always be sent via "Signed For" carrier or postal service.

.

When a return is received back into our warehouse our returns department confirm that everything is present and that the item is in its original condition, to make sure it is eligible for a refund. We will process the refund normally on the same day we take them in, but please allow up to a maximum of 14 working days for the money to reach your bank or credit card. It is unlikely to take this long but due to reasons such as bank delays or errors, this may occasionally occur.
PRODUCT INFO:
Salt & Swim by Hayward provides a DIY-friendly salt chlorinator that delivers the 3Cs of salt chlorination - Comfort, Convenience, and Cost Savings which over time will recoup the capital cost. Latest models have chlorine adjustment technology
With this salt system you will get the benefit of silky soft water, that won't turn eyes red. Using salt is a more natural approach to chlorination which also eliminates the harsh chlorine odor associated with factory-produced chlorine.
Less work is required maintain the water treatment levels using a salt system and this convenience means no more lugging heavy buckets of harsh chlorine. With salt chlorination, sanitizing pools happens automatically by converting ordinary salt into 100% pure chlorine.
Salt & Swim 3C also provides a cost savings against more over traditional chlorine. Each cell produces a ton of chlorine, but at more than half the cost of other forms of chlorine.