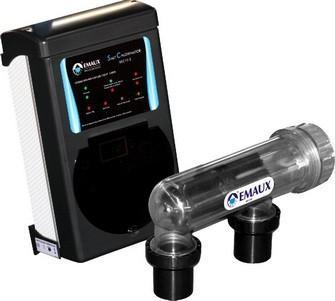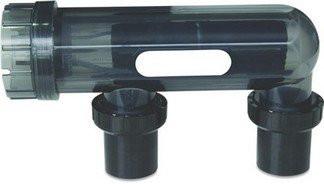 Flotide SSC Swimming Pool Salt Chlorinator
by World Of Pools.com
Flotide SSC Salt Chlorinator For Swimming Pools
Quality salt chlorinator for swimming pools up to 50m3 and 75m3
Self cleaning reverse polarity.
Quality titanium cells.
Light transformer models.
Maximum working pressure: 2.5 bar.
240V/50H
DELIVERY: We aim to send all products out on a next working day service but all standard deliveries will be within 5 working days
RETURNS: This product can be returned in original packaging, suitable for resale, within 14 days from date of delivery.
PRODUCT INFO:
SSC Salt Chlorinator for Swimming Pools up 75 cubic meters. High quality salt system that offers an alternative means to sanitize you swimming pool water. Salt Chlorinators offer a therapeutic system that does not irratate your eyes or dry your skin. Easy to install, two sizes available
Salt Chlorinator for swimming pools upto 75 cubic meters. The Flotide Salt system offers an alternatice to using harsh chemicals. Significantly more pool owners in Australia and USA use Salt systems compared to the UK because of the ease of use and health benefits. Using Salt in a pool with a salt chlorinator the salt passes through the cells of the chlorinator where the electroysis process takes place converting the salt into a chlorine gas. When dissolved in water, this becomes sodium hypochlorite.
Easy to install,the Flotide system will make maintaing your swimming pool more simple while providing clean, safe, crystal clear water