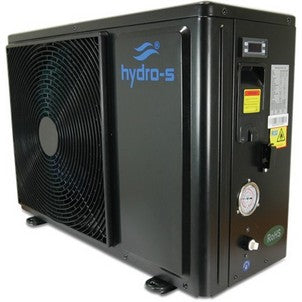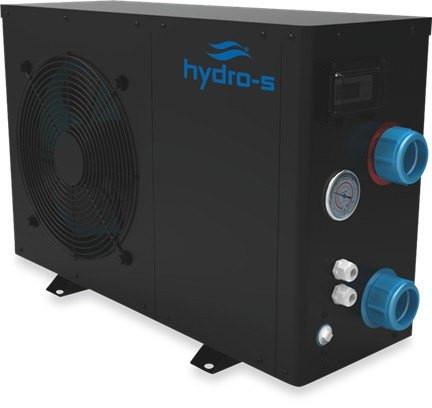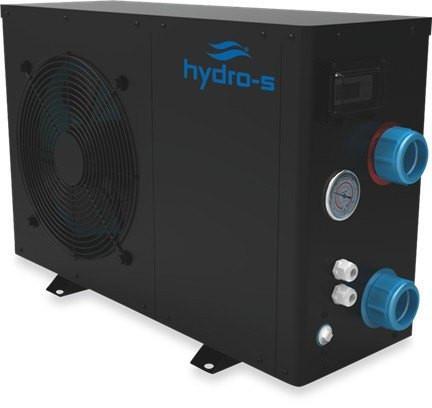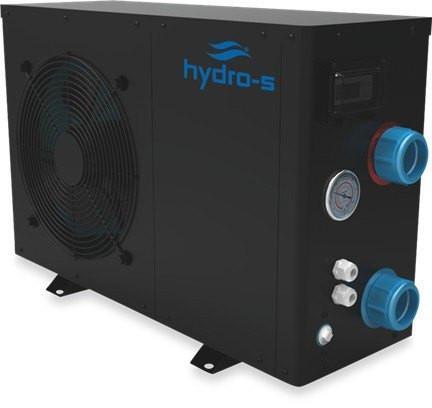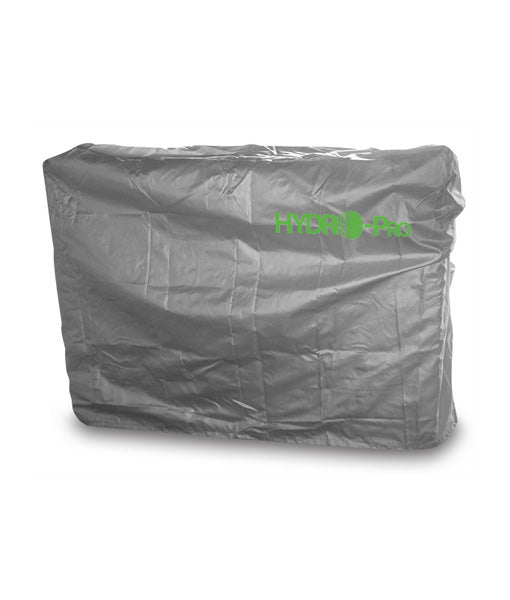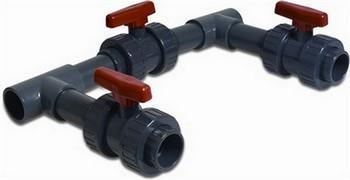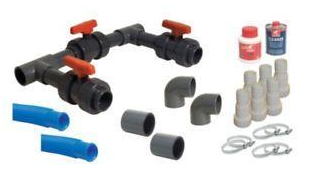 Flotide A7 6.9kw Plug & Play Heat Pump For Intex Above Ground Pools
by Bosta
Flotide Swimming Pool Heat Pump
Summer Season - May to August
Ideal Heat Pump For Summer Pools Such As Intex Or Bestway
Same Internal Technology As Hydropro Heat Pump
2023 Models now with Digital Control
Frost Protection - Cuts Out Below 8°C Air Temperature
Same Day Dispatch & Price Match Promise
DELIVERY: Flotide Swimming Pool Heat Pumps are sent by specialist hauliers and take between 1-3 days for delivery.
RETURNS: Flotide Swimming Pool Heat Pumps can be returned unused and in original packaging, suitable for resale, within 14 days from date of delivery. Returns should be sent via a "Signed For" carrier or post. A Returns Number must be obtained before sending goods back.

.

When we receive the Hydro S Swimming Pool Heat Pump, our returns department confirm that everything is present and in its in original condition to ensure its eligibility for refund. We process refunds as quickly as possible. We process most refunds on the same day which they were received, but please allow up to a maximum of 14 days for the money to reach your account. It rarely takes this long, but can happen sometimes for reasons such as bank delays or errors..
PRODUCT INFO:
Flotide Swimming Pool Heat Pumps are the least expensive heat pumps in the UK market. Manufactured to the highest European standards, the Hydro S Heat Pump is suitable for above ground or in-ground pools. One big advantage these Heat Pumps have over other systems is the low water flow rate required, so these great Heat Pumps will even work on Intex and Bestway. 2023 models come with digital display and in a smart black casing
Flotide Heat Pumps are manufactured in the same factory and to the same high specification as the Hydropro. The latest model now have a digital display panel and come in a smart black casing.
The Flotide Heat Pump replaced the Hydro S Heat Pump for 2023. These new heating systems are a very cost effective way of heating your pool. As the cost of electricity has risen this type of heater has now become the most popular form of heating in the UK.
On Mainland Europe Heat Pumps have long been used to heat Pools and the Flotide Range of Heat Pumps are manufactured by a Belgium company that have long been a market leader in the industry.
The Flotide Heat Pumps are an extremely efficient form of heating for your water with a Coefficient Of Performance (C.O.P.) of up to 4.7, which means for every £1 it costs to run you get up to £4.70 of heat transferred to the pool. Every 1kw of electricity costs on average of 14p per hour which means that running an Elecro 7.5kw Electric Heater will cost £1.05 per hour to run. Running this heater for 8 hours per day will cost £8.40 per day to run. By running a Heat Pump you can reduce these running costs by up to 80%, which means an hourly running cost of only 18p. That equates to a saving of £5.76 per day or £170 per month. Over a 5-month period you could save £850.
7.5kw Electric Heater Costs £216 Per Month To Run, compare this against an 8kw ECO Heat Pump that costs just £28.80 Per Month To Run
Flotide Heat Pump Can Save You £850 Per Year
High Coefficient Of Performance Up To 4.8
Extremely Compact Unit
Titanium Heat Exchanger
Precision Temperature Control Dial
Low Noise Compressor & Fan
2 Year Warranty
Our Opinion
The main advantages of a Flotide heat pump are the long term savings, these will only increase as the price of electricity increases. The capital outlay is higher than an electric heater but these should be recouped within one to two years. Other forms of heating such as electric and gas are quicker and less dependent upon the weather but in general a Flotide heat pump if correctly spec'd and installed will be the best choice for most owners. 
For help & advice on choosing the correct heat pump for your pool please call us on 01322 554 870
Minimum Flow Rate For Hydro S Heat Pumps
| | |
| --- | --- |
|  Hydro S Heat Pump Model | Minimum Flow Rate  |
| Flotide A5 Heat Pump | 2.5 m3/h |
| Flotide A7 Heat Pump | 2.5 m3/h |
| Flotide A10 Heat Pump | 2.6 m3/h |
| Flotide A13 Heat Pump | 3.5 m3/h |
Flotide Swimming Pool Heat Pump - COP Curve Chart
Flotide Swimming Pool Heat Pump - Users Manual
The chart below is a guide to help with sizing a Hydro S Heat Pump for your above ground pool.
Easy Set     

Above Ground Pools

Pool Size

Cubic Metres

Hydro S Eco Heat Pump 

8ft Diameter

4.5

Hydro S 3

10ft Diameter

5.90

Hydro S 3 

12ft Diameter

7.80

Hydro S 5 

15ft Diameter

13.40

Hydro S 5

18ft Diameter

29.80

Hydro S 7

or

Hydro S 10
 

  Metal Framed     

Above Ground Pools

Pool Size

Cubic Metres

Hydro S Eco Heat Pump 

10ft Diameter

6.70

Hydro S 3

12ft Diameter

8.90

Hydro S 5

15ft Diameter

17.50

Hydro S 5 

or

Hydro S 7

16ft Diameter

22.80

Hydro S 7

18ft Diameter

33.40

Hydro S 10

21ft Diameter
48.10
Hydro S 13