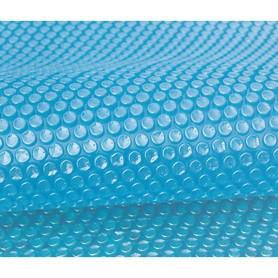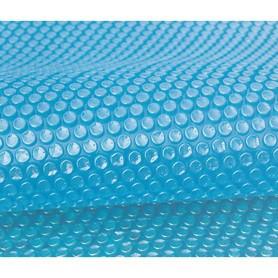 Heavier than Bestway & Intex Solar Covers
Heats your pool for free
Keeps debris out of the pool
Retains heat at night
Reduces chemical usage
DELIVERY: 200 micron solar covers are sent out via a specialist carrier. Delivery will normally take between 1-3 days, but please allow 5 working days in some extreme cases.
RETURNS: 200 micron solar covers can be returned to us, in compliance with the Consumer Contracts Regulations, unused and in their original packaging, suitable for resale, within 14 days from date of delivery. Returns should always be sent via "Signed For" carrier or postal service.

When a return is received back into our warehouse our returns department confirm that everything is present and that the item is in its original condition, to make sure it is eligible for a refund. We will process the refund normally on the same day we take them in, but please allow up to a maximum of 14 working days for the money to reach your bank or credit card. It is unlikely to take this long but due to reasons such as bank delays or errors, this may occasionally occur.
PRODUCT INFO:
200 Micron Above Ground Pool Solar Covers are over twice as thick as Intex or Bestway Solar Covers. Higher quality and better heat retention mean that these 200micron solar Covers will heat your pool quicker and keep the heat in longer. Ideal Solar Covers for Above Ground Pools.
All of our 200mic Above Ground Pool Solar Covers are made from Heavy Duty Blue Polyethylene that is UV stabilised to ensure a long life for your above ground pool solar cover.
Every swimming pool should have some kind of floating insulating cover, whether a bubble solar cover or solar sun rings to help add and retain heat in the pool water. If you have an above ground pool finding a high-quality bubble solar cover can be very expensive but World Of Pools can offer a top quality 200 micron solar cover at similar prices to the much lower quality Intex Solar Covers.
Better quality solar covers will also reduce water loss and less water evaporation means lower water bills and a reduction in chemical consumption
When using a 200 micron solar cover you should have the cover on the pool so the bubbles are facing down. To maximise performance always keep the cover on the pool when not in use.