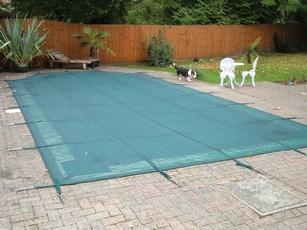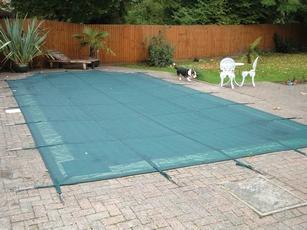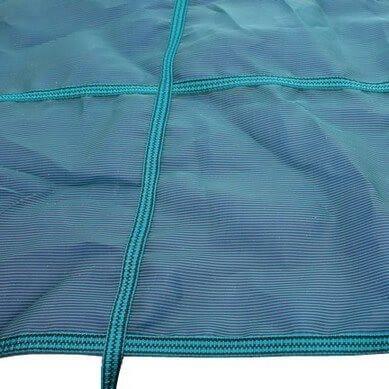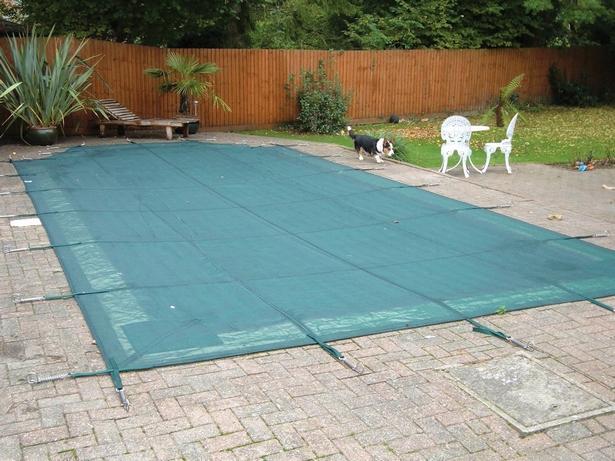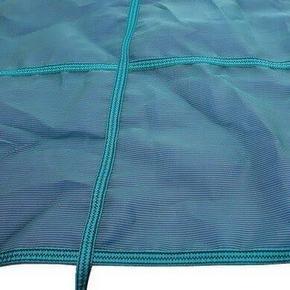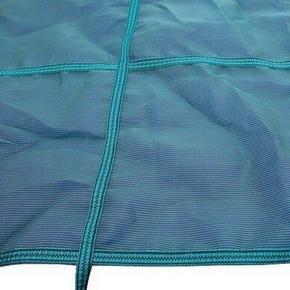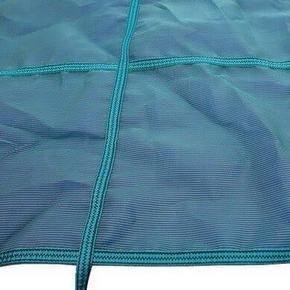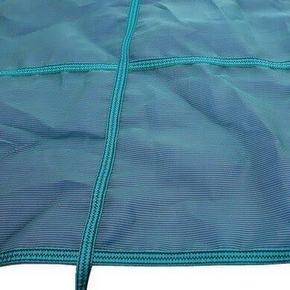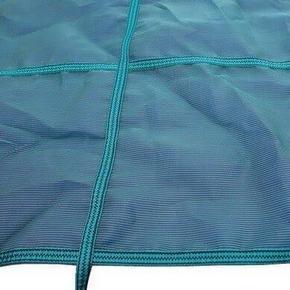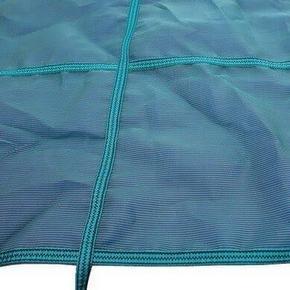 Plastica Deluxe Criss Cross Swimming Pool Winter Debris Cover
Manufactured In UK By Plastica
Keeps Pool Clean In Winter
Straps Run Right Across Cover For Extra Strength
Green / Black Finish
UV Stabilised
Reduces frost damage
Minimises discolouration caused by leaves and other debris
Woven polyethylene
Plugs provided for holes when not in use
DELIVERY: We aim to send all products out on a next working day service but all standard deliveries will be within 5 working days
RETURNS: This product can be returned in original packaging, suitable for resale, within 14 days from date of delivery.
PRODUCT INFO:
Plastica Criss Cross Winter Swimming Pool Debris Cover  for inground swiiming pools with a Criss Cross finish offering improved strength and durability over the Deluxe Winter Debris Covers. Very tough webbing which is stitched down the full length of a cover and across its width, spaced at approximately 5' to 6' intervals. Ideal For Windy Positions Or Where A More Durable Winter Debris Cover Is Needed.
The Plastica Criss Cross Winter Debris Cover is ideal for swimming pool owners with an outdoor pool. When the summer is over it is time to close down your pool until spring, if you don't fit a pool cover at this time then your pool is likely to fill with garden debris, leaves, and other damaging objects which may well clog up the filtration system and stain the lining of the pool. Our Criss Cross Winter Debris covers are made by in the UK by Plastica and will help protect your Swimming Pool from the elements.
Call 01322 554 870 and order over the phone for FREE Delivery
Made from Woven Polyethylene and UV stabalised these covers have the added strength as the webbing is stitched down the length of the cover and across the width providing you with a very tough winter debris cover for your swimming pool.
Please contact us if you require a quote on a size that is not listed below.
If You Are Looking To Just Replace Your Winter Debris Cover And Already Have All The Fixings Please CLICK HERE To Be Taken To The Replacement Winter Debris Cover Page.
Please contact us if you require a quote on a size that is not listed below.
Plastica Deluxe Criss Cross Winter Debris Covers come complete with P-Anchors & Springs to secure them into the paving around your swimming pool using a 6mm Drill Bit.