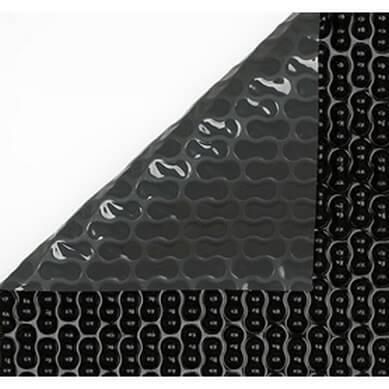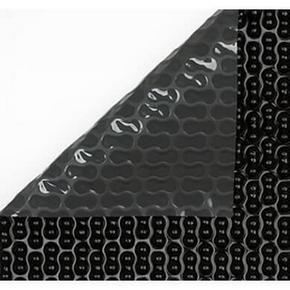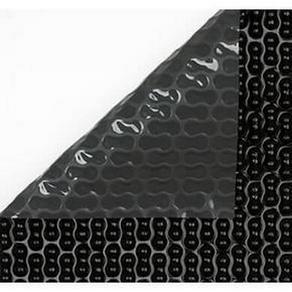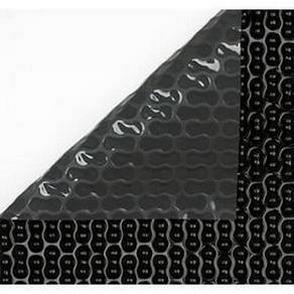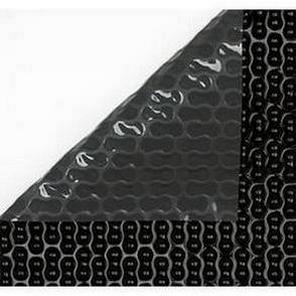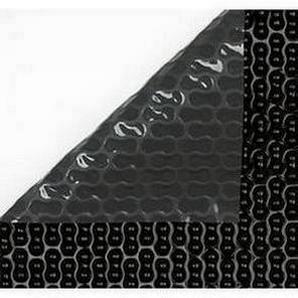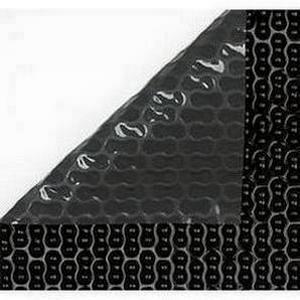 Energy Guard 500 micron Swimming Pool Bubble Cover
Summer & Winter Swimming Pool Cover
6 Year Pro Rata Warranty
Inhibits algae growth and Reduce filtration/pump time by up to 50%
Eliminate water evaporation by 98% + 
Reduce chemical consumption by up to 60%
Reduce energy consumption by over 50%
DELIVERY: We aim to send all products out on a next working day service but all standard deliveries will be within 5 working days
RETURNS: This product can be returned in original packaging, suitable for resale, within 14 days from date of delivery. Returns should be sent via a "Signed For" carrier or post. A Returns Number must be obtained before sending goods back.

.

When we receive the item, our returns department confirm that everything is present and in its in original condition to ensure its eligibility for refund. We process refunds as quickly as possible. We process most refunds on the same day which they were received, but please allow up to a maximum of 14 days for the money to reach your account. It rarely takes this long, but can happen sometimes for reasons such as bank delays or errors..
PRODUCT INFO:
GeoBubble Energy Guard Solar Cover is a combined Summer and Winter Swimming Pool Cover that stops Algae growth and gives you maximum heat retention. The Energy Guard cover absorbs the sun's energy and warms your pool water effectively. Because the Black / Grey cover eliminates algae growth and water evaporation you could see savings of up to 60% on chemical consumption. The GeoBubble Energy Guard cover can also be used as a Winter Cover reducing debris contamination and retaining heat on pools or even ponds that are used all year round
The GeoBubble Energy Guard 500 micron Winter & Summer Pool Cover is Black / Grey cover that inhibits algae use saving you money, time, water and energy usage, it warms your swimming pool water, has spectacular heat retention capabilities and will reduce your chemical use massively and these benefits should make it your first choice when you are looking for a swimming pool cover that will be suitable for both Winter and Summer use.
The GeoBubble Energy Guard 500 Winter & Summer Swimming Pool Cover product has a dark top surface and a black underside. It is this combination that gives it the ability to provide a variety of benefits to the pool owner whilst being formulated for climate conditions in various countries making it an ideal cover to install on a holiday home swimming pool over winter to ensure that you do not have an algae problem in the Spring. The GeoBubble Energy Guard 500-micron summer and winter cover is suitable for use swimming pools in Spain, France, Portugal, Cyprus and many other countries as an All Year-Round cover that will stop algae growth completely.
The GeoBubble Energy Guard 500 Swimming Pool Cover Will Stop Algae Growth All Winter Long
Save money by using up to 60% less pool chemicals
Reduce electricity usage by cutting filtration time by up to 50%
Save money and time when opening your pool after the winter period.
In the Gallery section, there are images of two pools that were both tested for ten days with no chemical treatment, no filtration and with simulated use. The pool shown in the 1st photo had a standard Solar cover fitted and went green very quickly due to algae growth. The 2nd photo shows a pool with the GeoBubble Energy Guard cover with no algae growth. This simple test was continued for two months and the pool remained clear of algae when the test period ended.
A more comprehensive test was done between October 2008 to April 2009 and a pool was covered with an EnergyGuard 500-micron cover and a woven mesh debris cover with NO WINTER POOL CHEMICALS used. The water was completely clear of algae after the 6-month period. You will save hours of pool preparation time by not having to filter, backwash and vacuum the pool, as well as saving money on chemicals and electricity usage.
Filtration time can be reduced by up to 50% when algae growth is inhibited by using the GeoBubble Energy Guard 500-micron pool cover. This will greatly reduce your electricity usage but filtration will still be required to remove any dirt or impurities from the pool and to circulate the water to allow for chemicals to reach all areas of the swimming pool.
The GeoBubble Energy Guard 500micron Winter & Summer Swimming Pool Covers Reduce Chemical Consumption by up to 60%, Water Evaporation by 98% and Energy Consumption By 50%
You can reduce chemical usage dramatically because of inhibited algae growth, almost eliminating water evaporation and most amazingly, because 90% of chlorine consumed in an outdoor swimming pool is used because the sun destroys it, the Black cover which cuts out sunlight into the swimming pool means that chlorine usage will be so much less in future.
If You Only Want To Buy One Cover This Year That Will Last You Many Years And Can Be Used All Year Round Then The GeoBubble Energy Guard Winter & Summer Cover Is Your Only Choice.
6 year pro rata warranty.