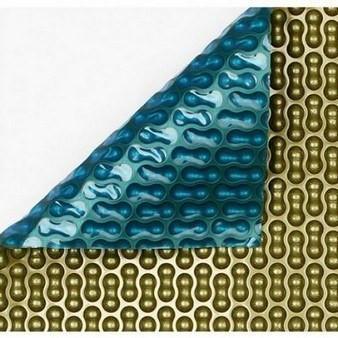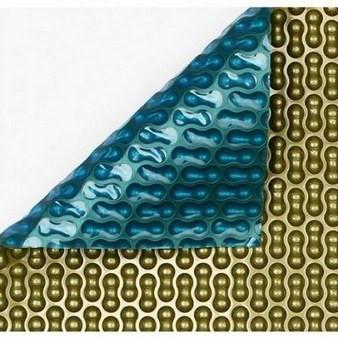 Midas 500 Gold and Blue Swimming Pool Solar Cover


Geo Bubble design lasts longer compared to standard round bubbles

Gold underside provides extra heat retention and reduces water evaporation


Reduced water evaporation means reduced chemical usage

Solar Covers help keep the Swimming Pool clean

Fast Next Day delivery on standard sizes, 5 working days on bespoke covers

DELIVERY: Midas 500 Solar Covers are sent out via a specialist carrier. Delivery will normally take between 1-3 days, but please allow 5 working days in some extreme cases.
RETURNS: Midas 500 Solar Covers can be returned to us, in compliance with the Consumer Contracts Regulations, unused and in their original packaging, suitable for resale, within 14 days from date of delivery. Returns should always be sent via "Signed For" carrier or postal service.

.

When a return is received back into our warehouse our returns department confirm that everything is present and that the item is in its original condition, to make sure it is eligible for a refund. We will process the refund normally on the same day we take them in, but please allow up to a maximum of 14 working days for the money to reach your bank or credit card. It is unlikely to take this long but due to reasons such as bank delays or errors, this may occasionally occur.
PRODUCT INFO:
Midas 500 micron Gold Pool Solar Cover is an ideal cover for the UK climate. The Midas 500 will offer the solar benefit while the gold underside provides essential heat retention.
It is important to use a good quality solar cover as the ambient air temperature in the UK varies. As an example in the south of the UK, May night temperatures are between 7 and 10 degrees while daytime temperatures are between 15 and 19 degrees this averages out at between 16 / 11 for the month. Using a good quality solar cover such as the Midas 500 will enable you to start your pool up as early as possible, reducing heating costs especially at night when heat loss is at its highest. 

The Midas 500 is made in the UK by Plastipack, the Gold layered underside has been designed for heat retention which is more important now than ever before. Energy saving heating systems are by far the most popular type of heating now used on swimming pools but retaining as much as the heat as possible is essential in ensuring the pool is kept at the correct temperature for as long as the UK weather permits.
The Gold layer on the Midas will reflect heat back into the water retaining more heat in than other solar covers and the 500 micron means that this is a thicker cover than the standard 400 or cheaper above ground 200 micron solar covers.
Water loss is also important as during the warmer days pool water will be lost due to evaporation. The Midas 500 solar cover will reduce water evaporation by 98%, this has an effect on the amount of chemicals you need to use as with less water evaporation you will reduce the amount of water needed to top the pool up. This means less chemicals will need to be added.
We are able to send out the standard size solar covers on a next day service. If you require a solar cover in a size not listed, please call or email us. Normally we can have a Midas 5000 Solar Cover made within 5 working days so if your pool has a roman end or you want a fitted leading edge please contact us 01322 554 870 or email realoffice@btconnect.com for a quote.