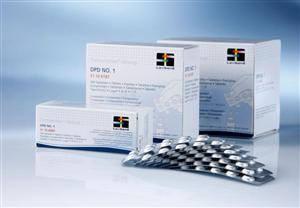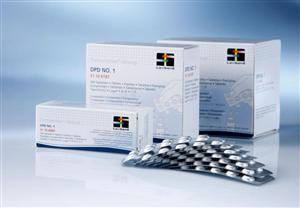 Lovibond Photometer Tablets

Photometer tester tablets only

Lovibond branded for guaranteed accuracy.
DELIVERY: Lovibond Photometer Tablets will normally take between 1-3 days, but please allow 5 working days in some extreme cases.
RETURNS: Lovibond Photometer Tablets can be returned to us, in compliance with the Consumer Contracts Regulations, unused and in their original packaging, suitable for resale, within 14 days from date of delivery. Returns should always be sent via "Signed For" carrier or postal service.

.

When a return is received back into our warehouse our returns department confirm that everything is present and that the item is in its original condition, to make sure it is eligible for a refund. We will process the refund normally on the same day we take them in, but please allow up to a maximum of 14 working days for the money to reach your bank or credit card. It is unlikely to take this long but due to reasons such as bank delays or errors, this may occasionally occur.
PRODUCT INFO:
Lovibond Photometer Tablets these are not comparator tablets just photometer tester's tablets only, genuine Lovibond branded for guaranteed accuracy.
Lovibond Photometer test tablets are manufactured under controlled conditions. Maintaining the highest quality controlled standards permits Lovibond to guarantee their reagent tablets for a minimum of 5 years. Lovibond make this promise because each tablet is hermetically sealed, protecting each tablet against external conditions. The packaging keeps each tablet in perfect condition.
Lovibond Test tablets are consistent and reliable outperforming other reagent brands.