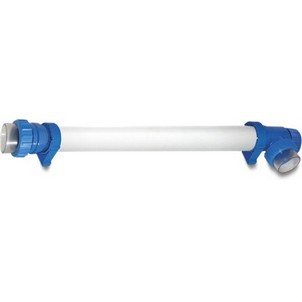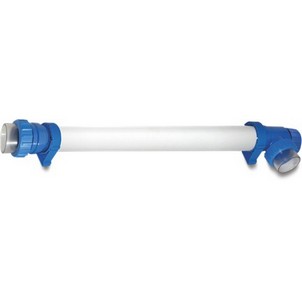 Ultra Violet Light Kills Bacteri and provides fresh, clean and clear water

Efficiently and safely disinfects water

Built in electronic ballast for even power supply

Philips T5 Smart Cap lamp included

Special White PVC Housing - no corrosion influance

UV-C rays reduce bound chlorine

Reduced amount of Salt required

Protects your pool against pathogenic organisms

Keeps the formation of mould, bacteria and algae under control

2-year warranty on production defects
DELIVERY: Blue Lagoon Systems are sent out via a specialist carrier. Delivery will normally take between 1-3 days, but please allow 5 working days in some extreme cases.
RETURNS: Blue Lagoon Systems can be returned to us, in compliance with the Consumer Contracts Regulations, unused and in their original packaging, suitable for resale, within 14 days from date of delivery. Returns should always be sent via "Signed For" carrier or postal service.

When a return is received back into our warehouse our returns department confirm that everything is present and that the item is in its original condition, to make sure it is eligible for a refund. We will process the refund normally on the same day we take them in, but please allow up to a maximum of 14 working days for the money to reach your bank or credit card. It is unlikely to take this long but due to reasons such as bank delays or errors, this may occasionally occur.
PRODUCT INFO:
The Blue Lagoon UV-C Salt Water is designed for salt and seawater pools (salt electrolysis). Thanks to the white PVC housing the salt has no corrosive influence. The device has a built-in high-frequency transformer. This transformer reduces current fluctuations and thus protects the lamp.
With the Blue Lagoon UV-C Salt Water you can disinfect water in an efficient and safe way for improved water quality. The UV-C output is at least 80 % after 9000 hours of operation. Thanks to the mount on the bottom, the lamp can be flexibly mounted and swivelled to 360°. This is ideal for e.g. installations in the corner or for combination with multiple lamps.Using this UV system for salt pools reduces theamount of salt required