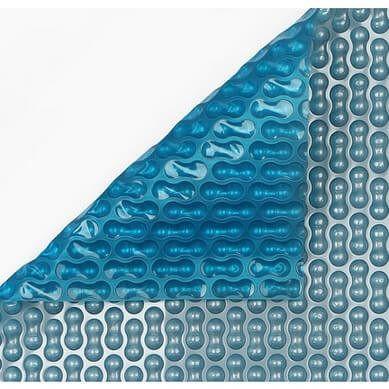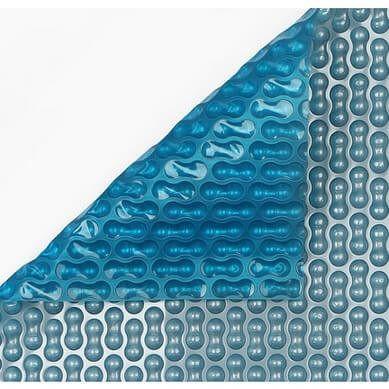 Apollo Cover's Blue & Silver 400 Micron Solar Cover

Geo Bubble Better Performance & Longer life

Adds Heat & Retains Heat, Reduced Water Evaporation

Help Keep Your Pool Clean and Save on Chemicals

4 Year Pro-Rata Warranty (UK & Eire)
DELIVERY: In-stock items are sent out on a next working day service
RETURNS: Apollo Solar Covers can be returned to us, in compliance with the Consumer Contracts Regulations, unused and in their original packaging, suitable for resale, within 14 days from date of delivery. Returns should always be sent via "Signed For" carrier or postal service.

When a return is received back into our warehouse our returns department confirm that everything is present and that the item is in its original condition, to make sure it is eligible for a refund. We will process the refund normally on the same day we take them in, but please allow up to a maximum of 14 working days for the money to reach your bank or credit card. It is unlikely to take this long but due to reasons such as bank delays or errors, this may occasionally occur.
PRODUCT INFO:
Apollo Solar Covers last 25% longer than standard 400 micron covers. The Apollo 400 Micron cover has the GeoBubble design, a Blue topside and a silver underside which offers all the benefits of a high-quality UK manufactured standard solar cover with the addition of a silver underside for extra heat retention.
The Apollo 400 will manage the 4 main elements needed for a good solar cover. Evaporation Control, Heat Retention, Temperature Increase and Debris Control
Apollo Solar Cover with Geo-Bubble style bubble which will give more solar gain and has been desigen for added heat retention. This cover is more durable to chemical attack that standard 400 micron covers and comes with a 4-year pro rata warranty.
The Apollo GeoBubble Blue & Silver Solar Cover 400 micron has been designed to save you up to 33% on your heating bills so this will result in quickly paying back the initial outlay for the solar cover The Apollo cover is very eco-friendly and will reduce water evaporation which can be a huge saving if you're on a water metre. Not only does the Apollo cover have all these great advantages, once on the pool this cover looks the smartest as this doesn't have a dark colour underside which can make the water look dirty through reflection. The Apollo cover has a silver underside so if the water is clean it will still look sparkling clean when cover is on pool.
We have listed the most common pool sizes in the UK which if order before 12 Noon could be delivered on a next working service. Swimming pools that need either a bespoke size or shape not listed or you would like your solar cover with hemmed perimeter edges or with leading edges attached please call our sales team on the telephone number provides or contact us contact page for a written quotation
When using a solar cover, you should have the cover on the pool so the bubbles are facing down. To maximise performance always keep the cover on the pool when not in use.