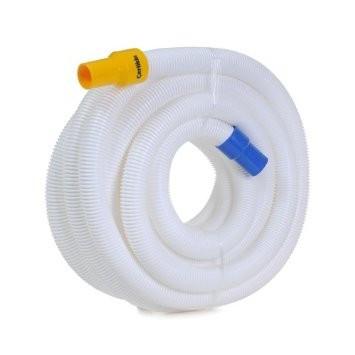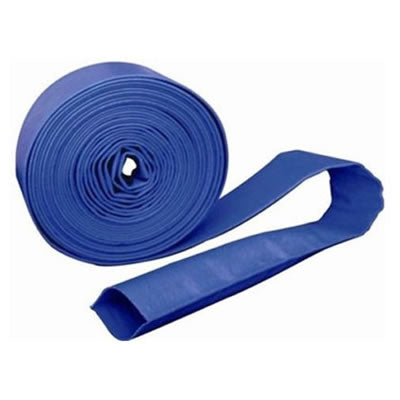 Certikin Pool Vacuum Hose
1.5" (38mm) Vacuum Hose - Available in sizes 9m - 18m
The Certikin Floating Hose has a unique swivel cuff
A very superior product for your swimming pool
The wall strength surpasses many in the industry, often Vacuum hose when under suction can collapse
Vacuuming the pool Certikin hose has easy identifiable end cuffs for attachment
In-stock for fast delivery
DELIVERY: Certikin Swimming Pool Vac Hoses are sent out via a specialist carrier. Delivery will normally take between 1-3 days, but please allow 5 working days in some extreme cases.
RETURNS: Certikin Swimming Pool Vac Hose can be returned to us, in compliance with the Consumer Contracts Regulations, unused and in their original packaging, suitable for resale, within 14 days from date of delivery. Returns should always be sent via "Signed For" carrier or postal service.

When a return is received back into our warehouse our returns department confirm that everything is present and that the item is in its original condition, to make sure it is eligible for a refund. We will process the refund normally on the same day we take them in, but please allow up to a maximum of 14 working days for the money to reach your bank or credit card. It is unlikely to take this long but due to reasons such as bank delays or errors, this may occasionally occur.
PRODUCT INFO:
Deluxe Certikin Floating Hose is available in 9m, 12m, 15m and 18m. The Hose has a unique swivel cuff, is crush proof and UV stabilised. A very superior product to help you maintain your swimming pool, not to be confused with cheaper, lesser quality hoses you see on the market. Held in stock for fast next day delivery. 
The Deluxe Certikin vacuum hose comes in all size to match any size swimming pool, the Yellow end of a Certikin Vacuum hose has a built-in Swivel and can be attached to the vacuum head and the Blue end is fixed which is to be attached to the Skimmer or Vacuum point when connecting the hose. This unique system will make ease of vacuuming of your swimming pool and make it less of a chore without any tangle or disconnection half way through your suction. 

The Certikin Hose comes in 4 Lengths to suit all size domestic pools. The Deluxe hose is very rigid so easy to put away and store after use and comes complete with 1.5" vacuum cuff at each end so will fit any standard vacuum head.